With BC Pro, you can view and reply to messages both on the project and bid package level. This keeps all communication in one place and allows you to reference messages at later times to help maintain accurate records.

For information on how to create new messages, please reference the article "How to send messages to subcontractors."


To view messages from subcontractors
In the "Messages" tab of a project or bid package, messages appear in chronological order. You can click the column headers to sort by sender (From) or Subject in alphabetical order descending or ascending or sort by Date in reverse chronological order.

If you send a message to an entire group, each company reply will create a new message thread so you can continue private conversations with that company.

Unread messages will be bolded and highlighted with a blue dot. Click on a message to open it.





The original message and replies after appear chronologically. You can always mark a message as unread after viewing it by opening the message then clicking "Mark Unread." Once you return to the "Messages" tab, the message will be marked as unread.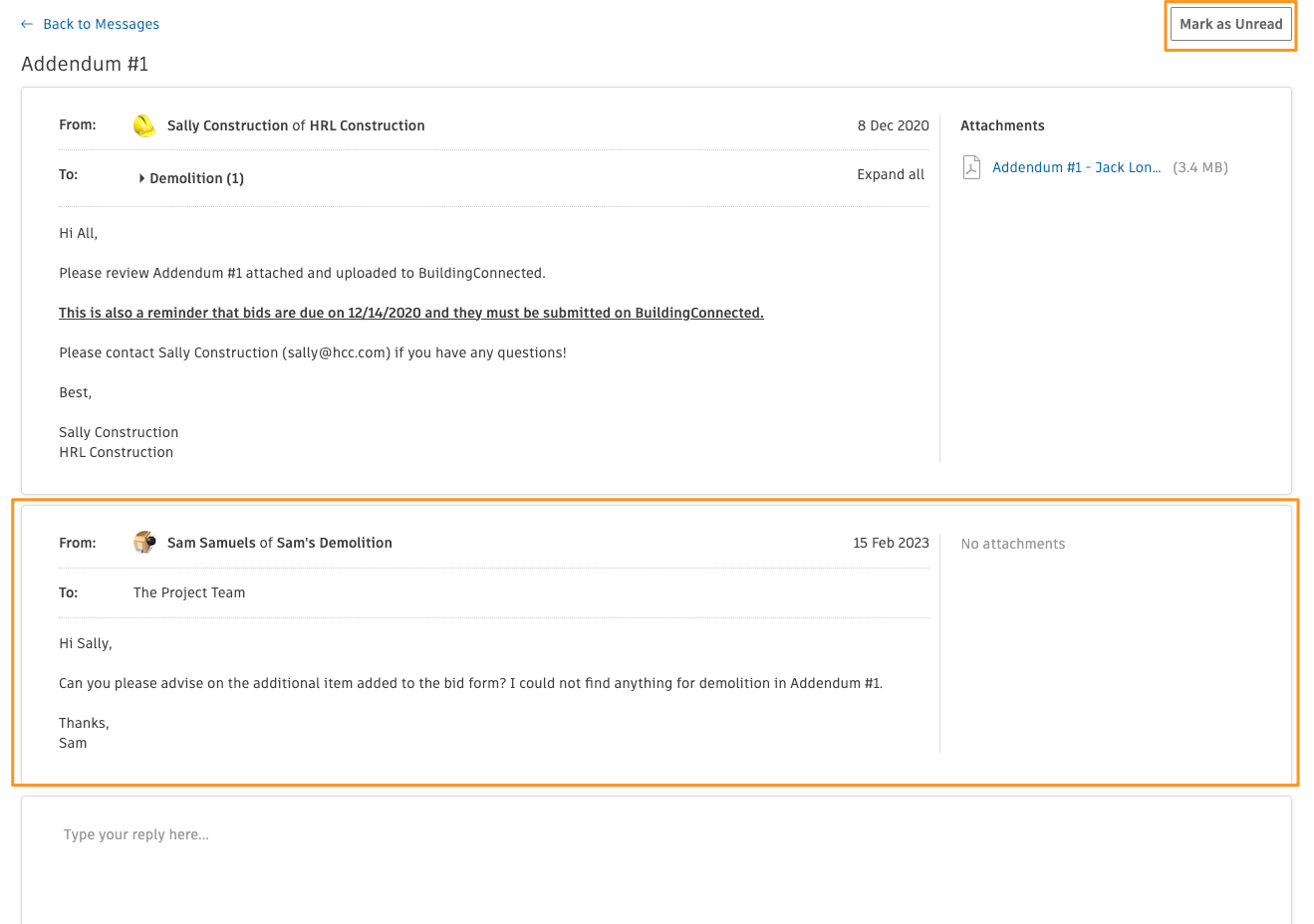 To reply to messages
Within a message, at the bottom of the email thread, click "Type your reply here...".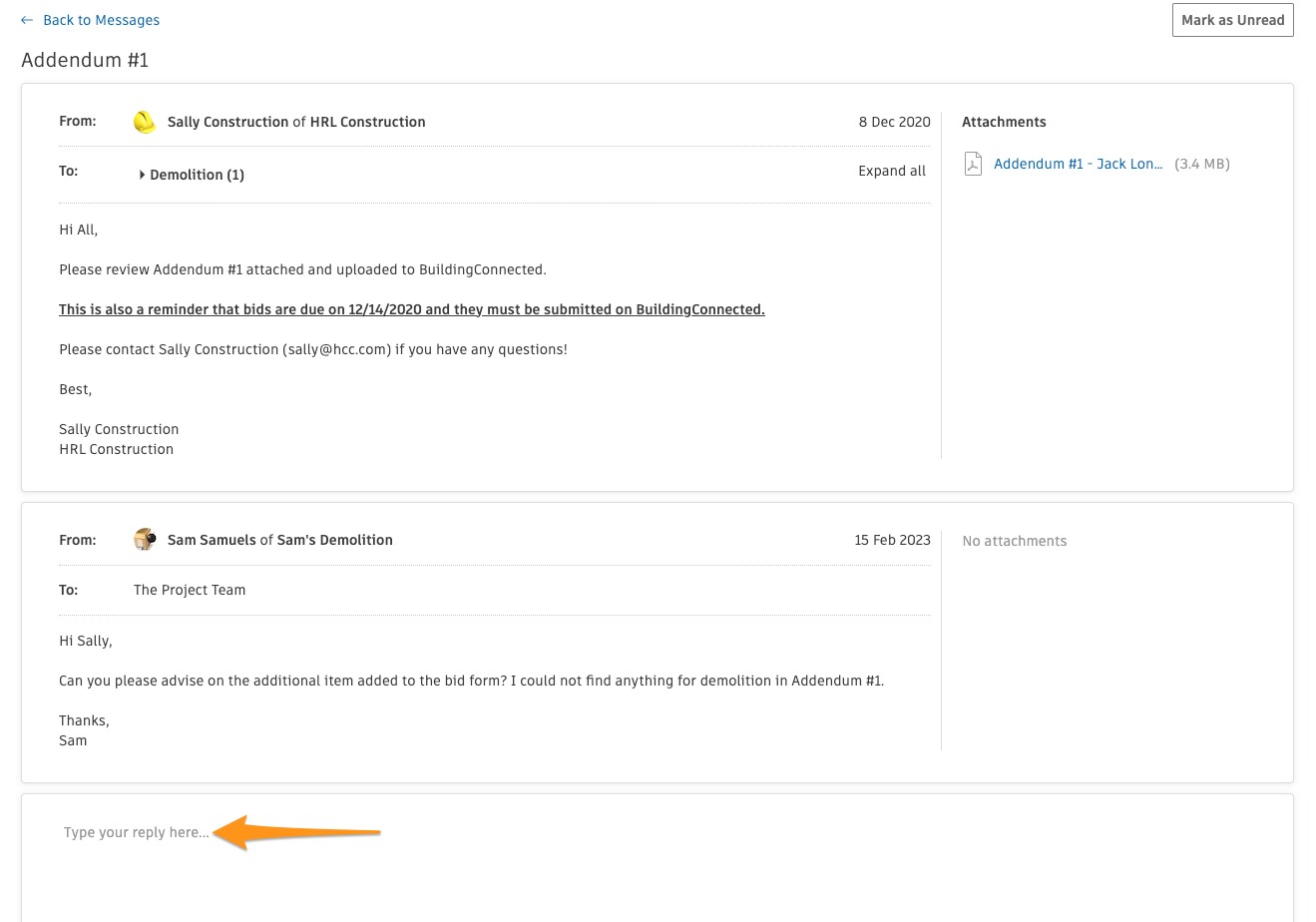 Write your message, drag and drop attachments into the "Attachments" section or click "drag & drop to attach files" and click "Send"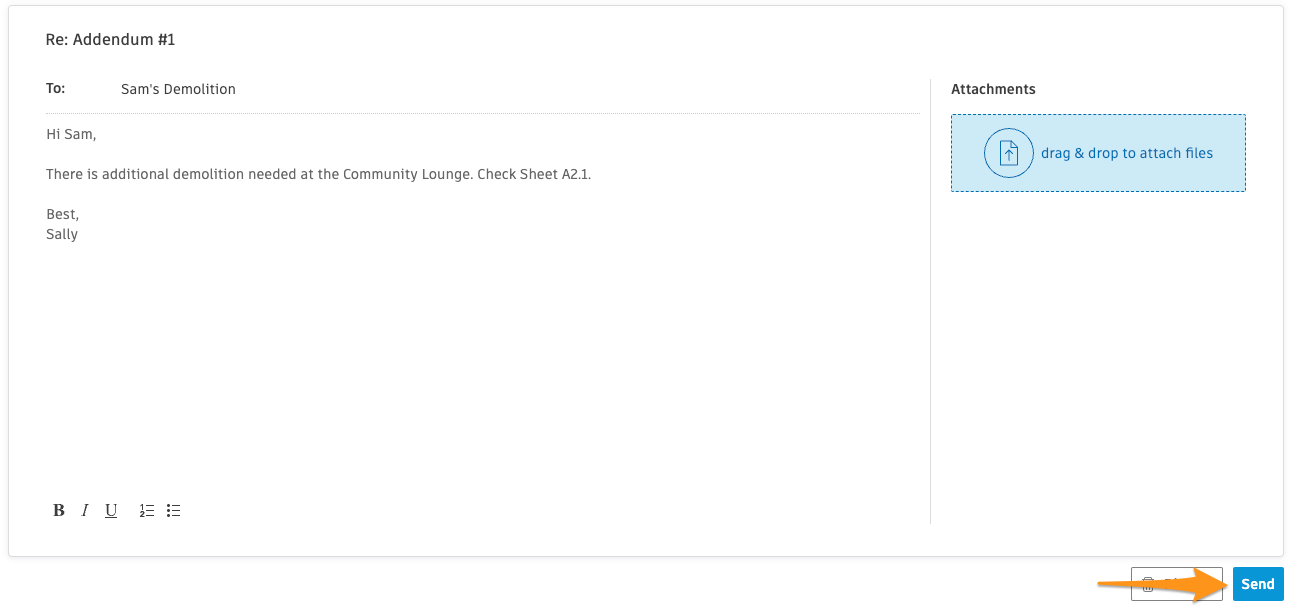 Please note that each time you receive a message through BuildingConnected you will also receive an email notification.

If you do not wish to receive message notifications, you can adjust message notification settings on the "Team" tab. For more information on how to do so, please reference the article, "How to adjust project notification settings (BC Pro)."



Frequently Asked Questions
Can I print the messages from subcontractors?
Email threads in the Messages tool cannot be downloaded to be printed. If you need the messages for record, we suggest taking screenshots of the messages within BuildingConnected.