With BC Pro, you can track every project your company has bid out on BuildingConnected. You can track project information such as client, market sector, value, size, and what projects were awarded to your company or not.


To view Project History
Begin by navigating to your Analytics using the chart icon from the menu on the left-hand side.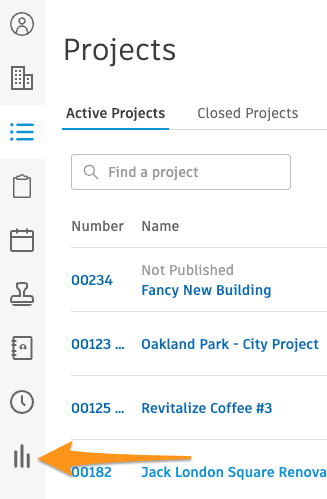 Click on the "Project History" tab.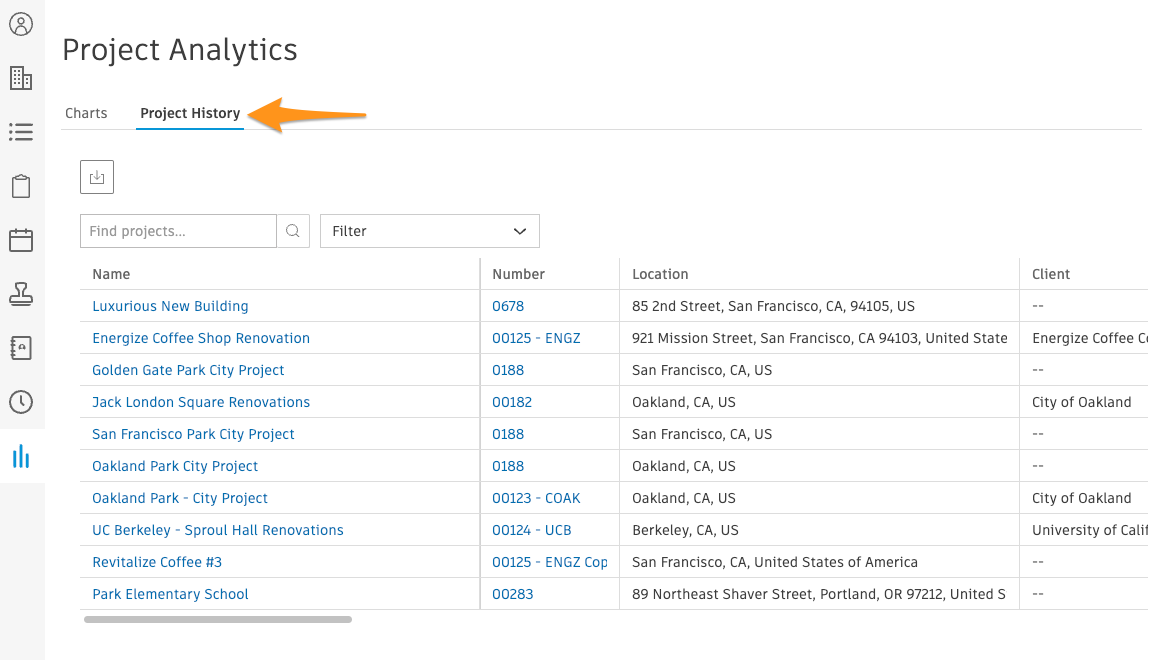 At the bottom of the table, scroll to the left and right to view all the available information.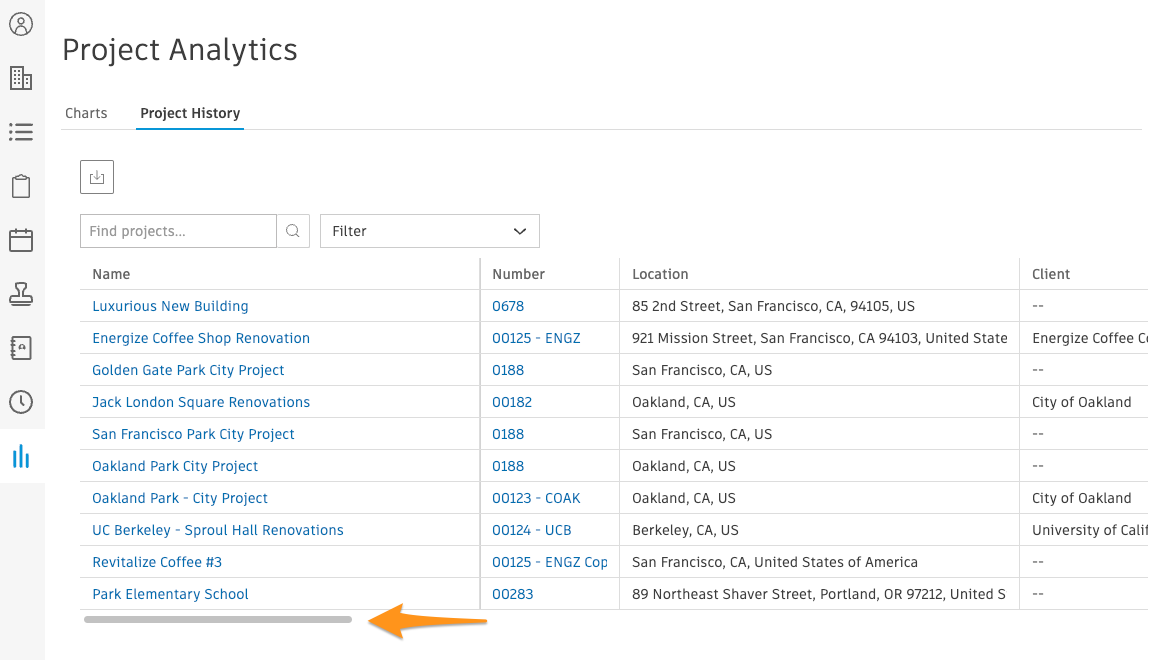 To search through or filter Project History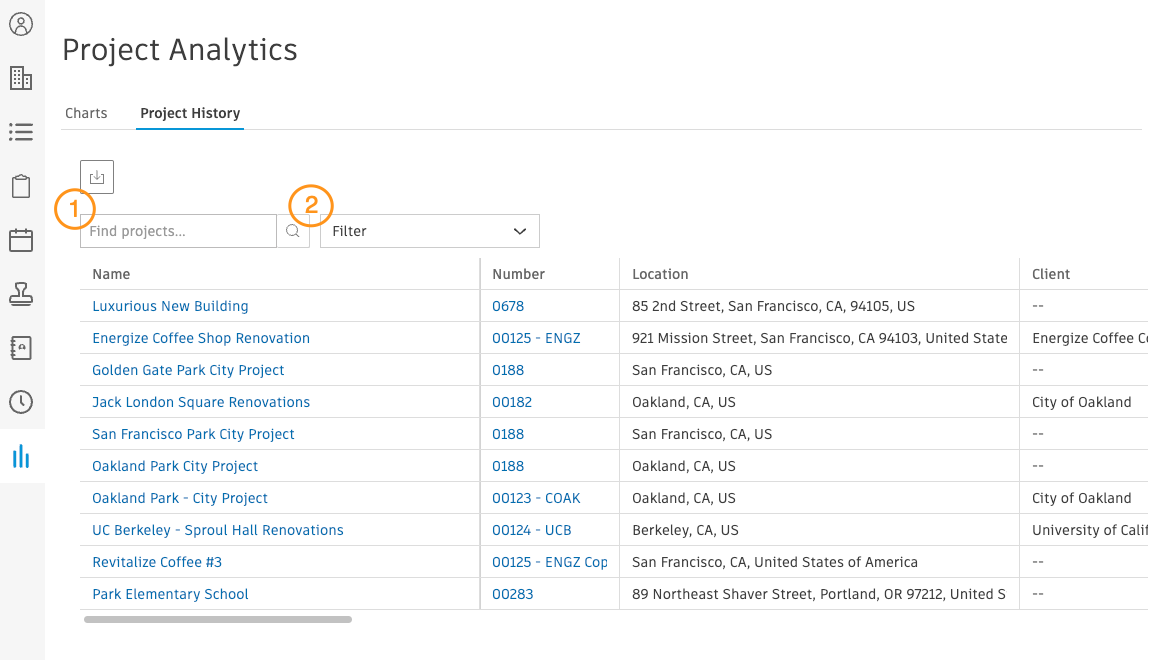 1. Use the search bar to find a project by typing in a name and clicking the magnifying glass or pressing "Enter" on your keyboard.

2. Click on the "Filter" drop-down menu and click on the filter you would like to add.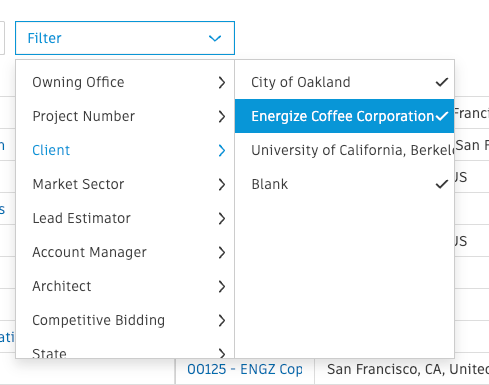 You can add as many filters as you would like by repeating the previous steps above. Learn how to download this filtered list here.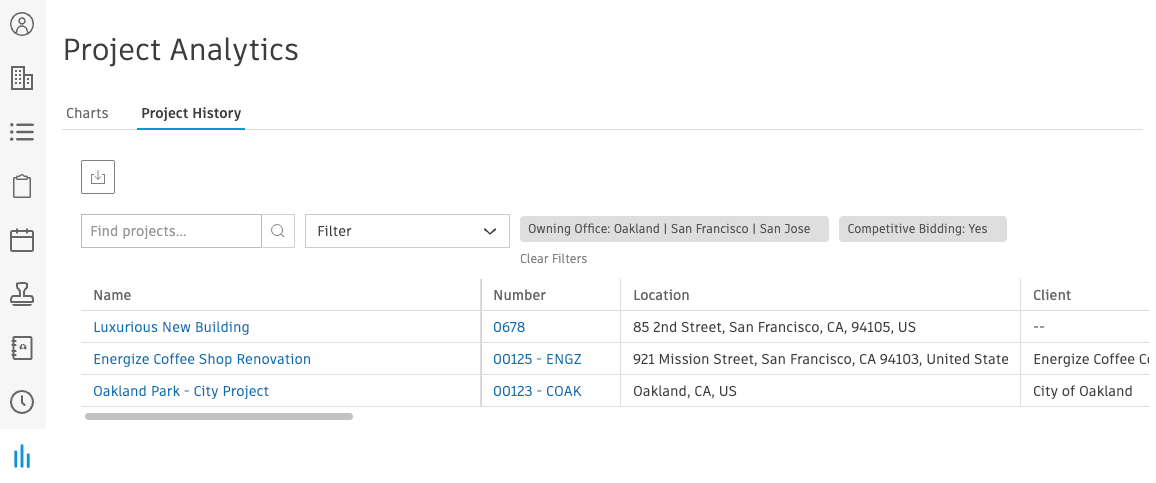 To clear all filters, click "Clear Filters" in the top header.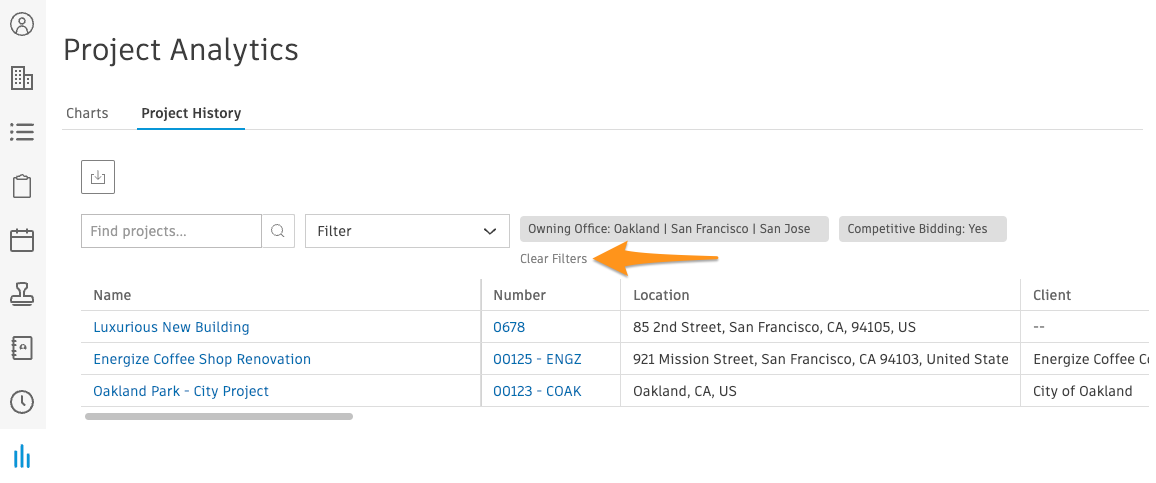 To download Project History
From your Project History page, click the "Download" button on the right-hand side.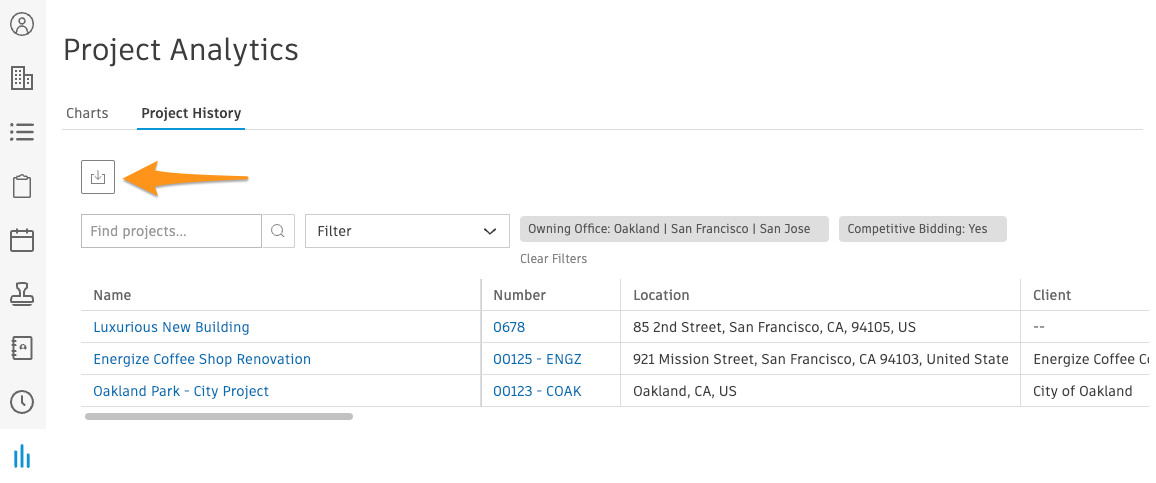 Please note that your downloaded project history spreadsheet will reflect any filters applied before clicking the "Download" button.