As a subcontractor with Bid Board Pro, you can change the owning office of an opportunity to keep your Bid Board organized and ensure all opportunities appear under the correct office. Additionally, changing an opportunity's owning office will help your company maintain accurate reports and analytics.


To change the owning office of an opportunity

In Bid Board, double click on the opportunity that you wish to change the office location.




Scroll to find the "Internal Use" section on the right-hand side of the "Overview" page and click on the "Owning Office" field.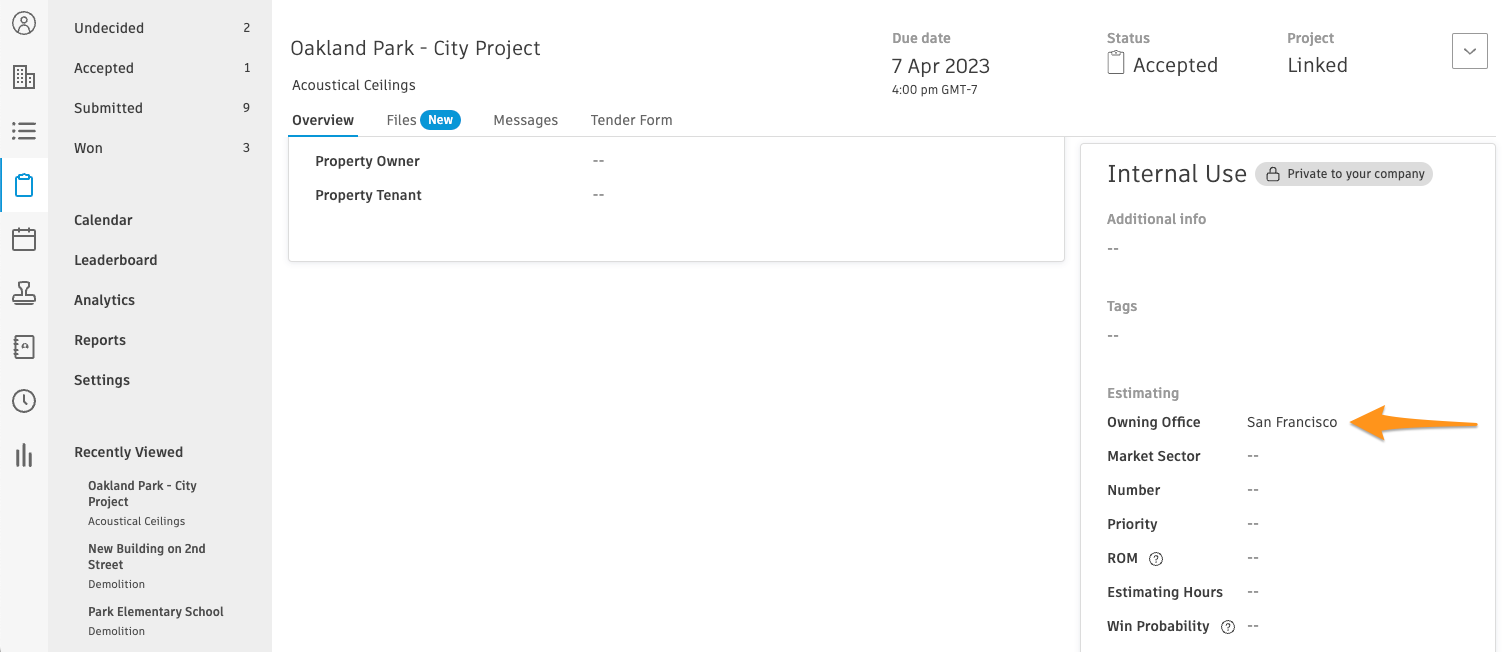 Select the new owning office from the drop-down menu.

Note: You cannot change the owning office to an office that does not have Bid Board Pro. These offices will be grayed out.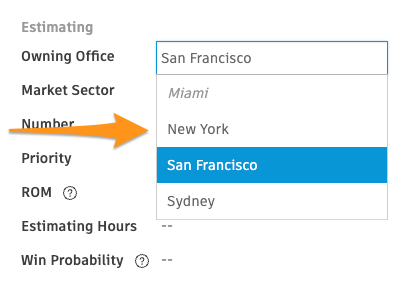 Click away or press "Enter" on your keyboard to save.

If you are interested in learning more about upgrading to Bid Board Pro, please contact a sales specialist here.