As a general contractor using TradeTapp, you can download and print a submitted qualification questionnaire for your records.

Please note that the instructions and screenshots below are for Google Chrome, the recommended browser for TradeTapp. If you are using a different browser version, the download bar and icons may look different.


To print a submitted TradeTapp qualification questionnaire

In a vendor's profile, click the ellipsis on the right-hand side of the menu.





Click "Submission Summary."





A pre-formatted version of the vendor's submitted questionnaire will open in a new tab on your browser. To download a copy, click the "download" icon.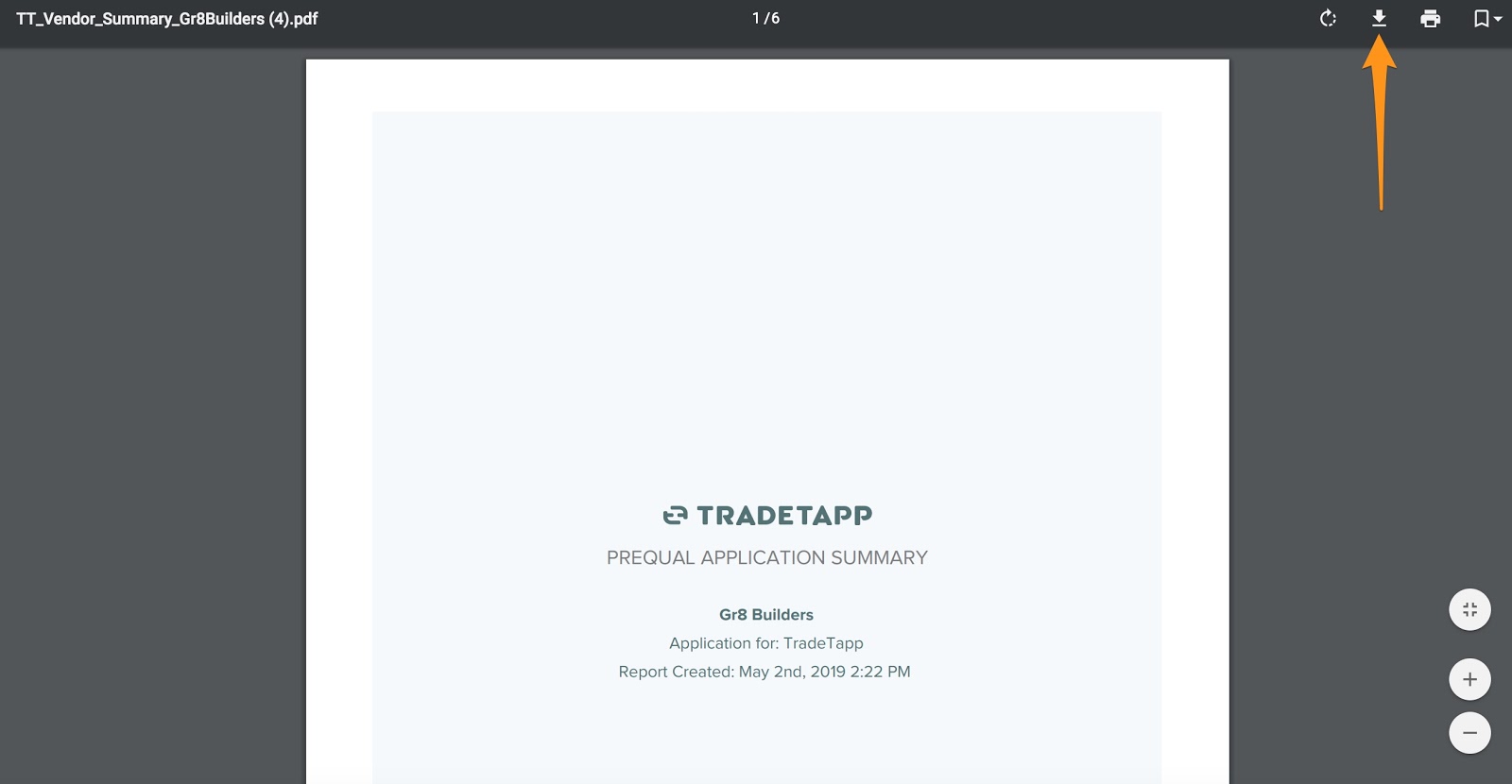 To print a copy, click the "print" icon.