Your subscription to BC Pro comes with the ability to customize bid forms. These custom bid forms can be created as templates and imported into projects or they can be updated directly from the project or bid package. If necessary, bid forms in use on projects can be updated to request additional information from bidders.
To learn more about the features included in a BC Pro subscription or to request a demo, please contact our sales team.


To edit a bid form that is currently in use
Navigate to the project that contains the bid form you wish to update.

Click on the appropriate bid package.

You will be directed to the bid package's "Bidders" tab. Click on "Bid Form."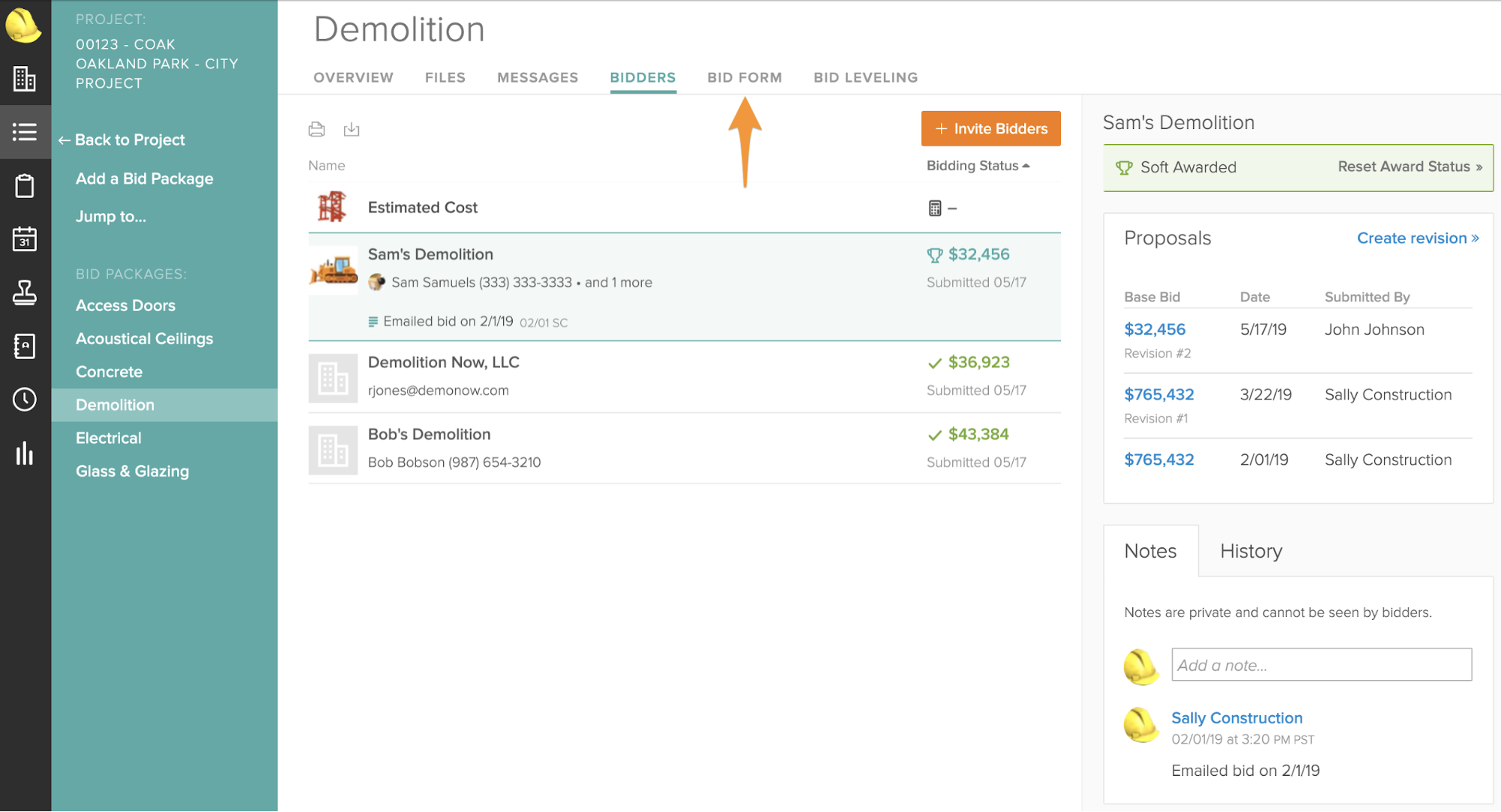 Next, click on "Edit" and "Edit" again in the drop-down menu.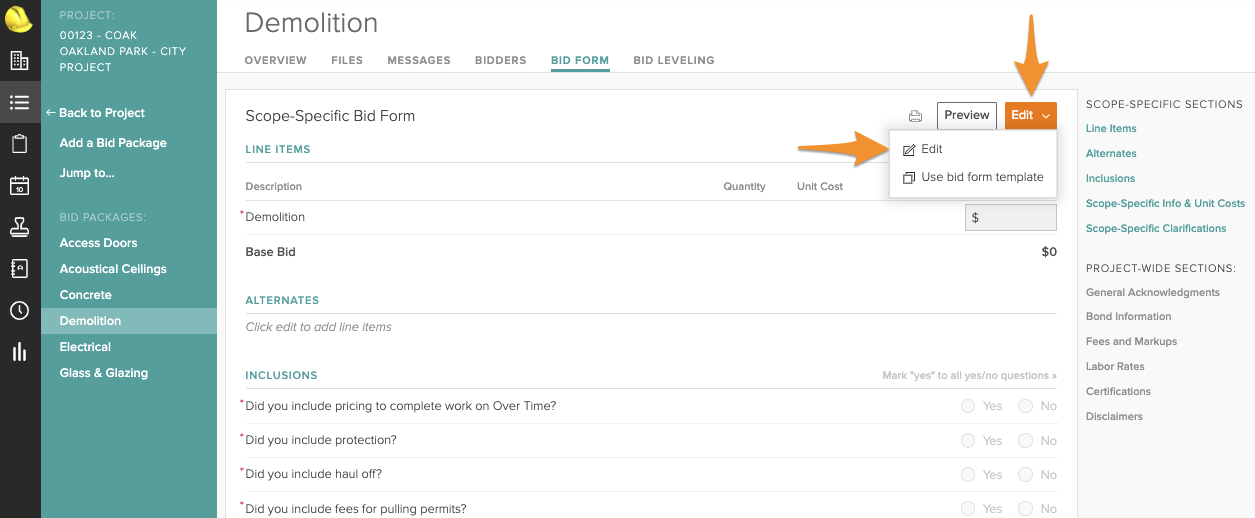 To add questions, click on the "+" button under the sections you wish to update.
Click here for more information about the meaning of each section included in custom bid forms.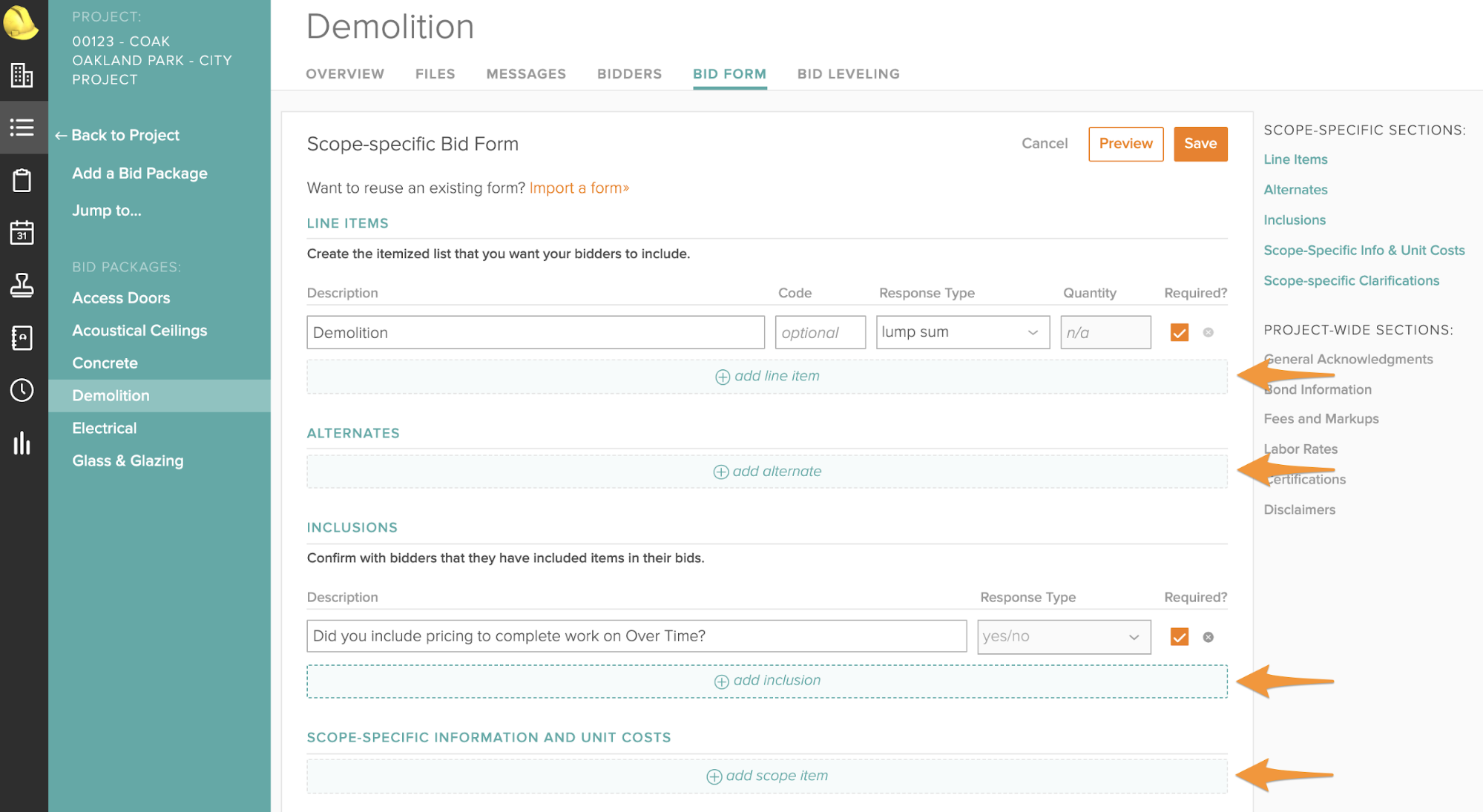 Once the necessary updates have been made, click on "Save."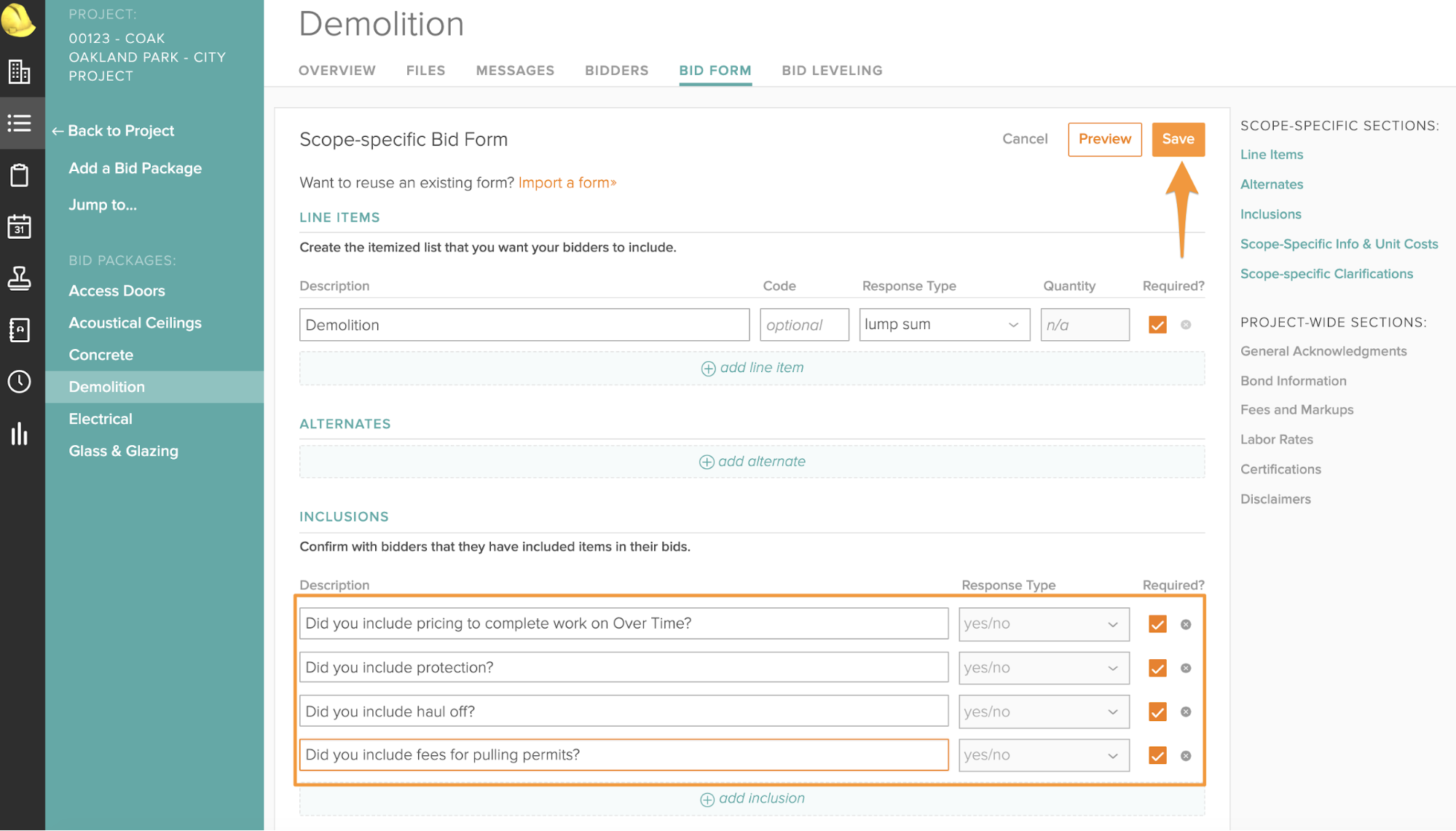 You will immediately see the changes made. Please note that subcontractors do not receive an email notification when a change is made to a scope-specific bid form.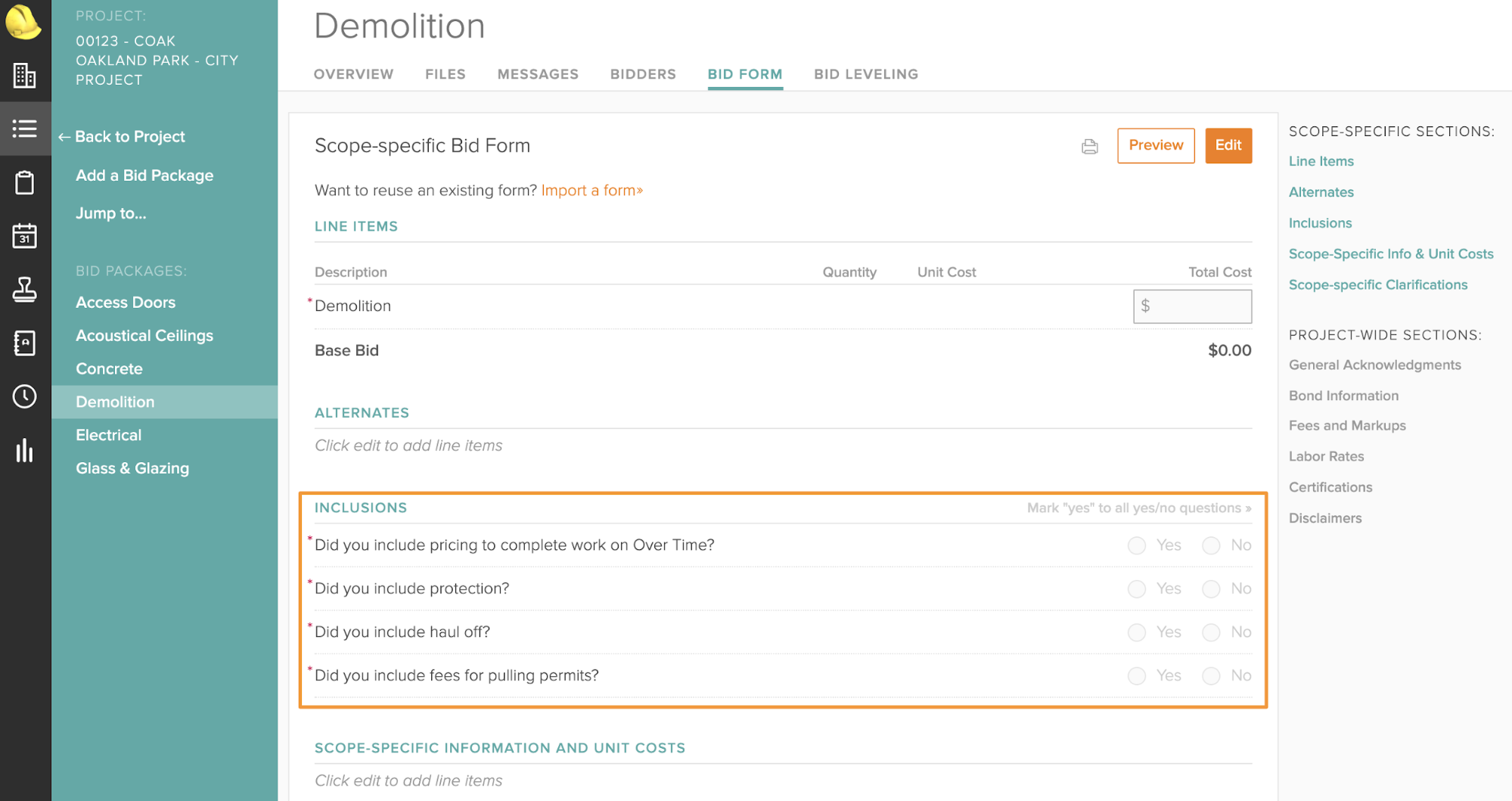 However, bidders will be alerted within BuildingConnected when they re-visit the bid's details.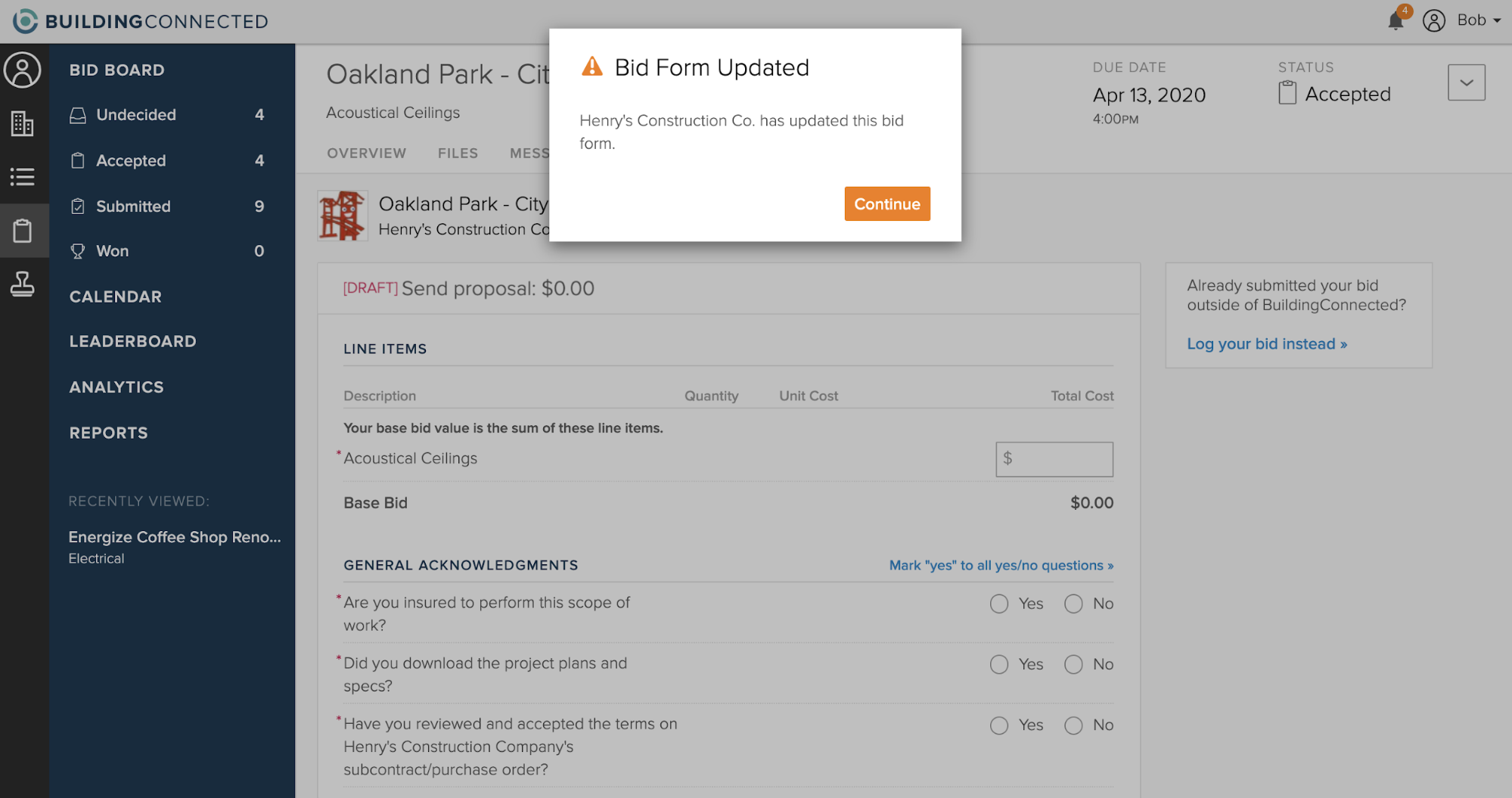 As a best practice, we recommend that general contractors send a message to the invited companies alerting them of the change and asking them to revise their bid.
Click here for instructions on how to send messages to companies that were invited to a specific bid package.