As a general contractor using TradeTapp, if you sent a qualification invitation to a vendor by mistake or if a qualification is no longer needed, there are a couple of things you can do to undo this action depending on the state of the application.


Application Status: "Imported"
You can delete an invitation in the "Imported" status by selecting the desired vendor and clicking "Delete Import" in the top toolbar.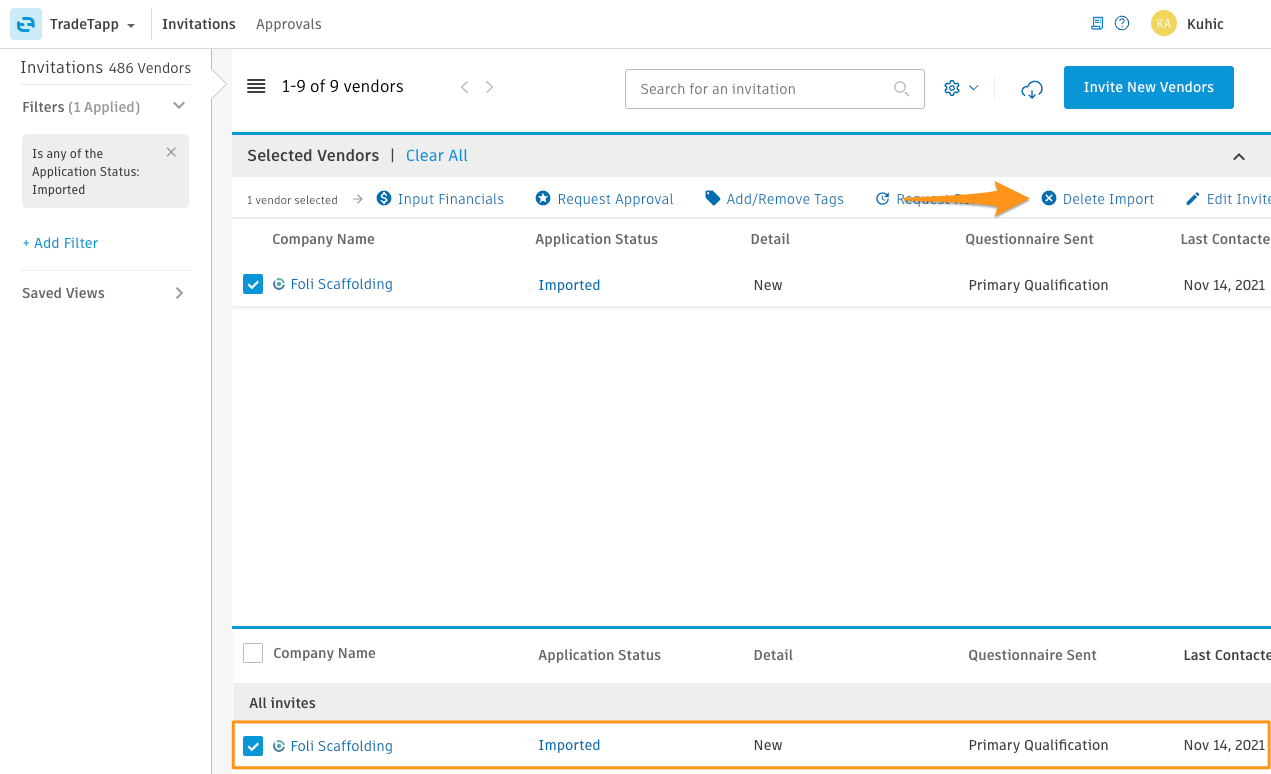 Application Status: "Not Started"

You can revoke the invite from your "Invitations" dashboard which will send the vendor an email notification letting them know their invitation has been canceled. For further instructions on how to revoke an invitation, please reference the article, "How to revoke an invite (General contractors)."

The option will vary depending on the type of qualification (renewal, corrections request, or new). Click "Revoke Invite" or "Cancel Corrections Request" or "Cancel Renewal" as applicable.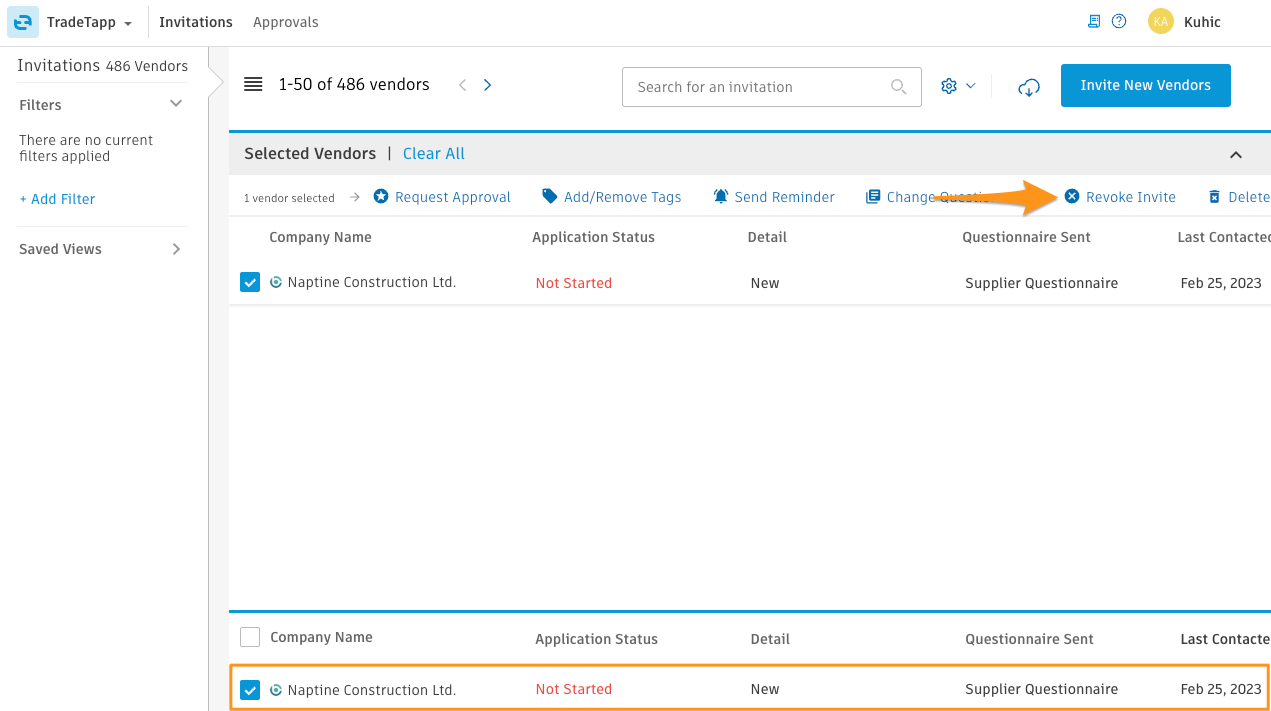 If you do not wish to notify a vendor that their invitation has been canceled, please click here to contact support with the name of the vendor or a screenshot showing which invitation you want deleted. We would be happy to delete the invitation for you.

Application Status: "In Progress", "Submitted", or "Complete"

In order to minimize confusion, general contractors are not able to delete in progress or submitted TradeTapp qualifications from their account. However, BuildingConnected Support is equipped to assist with this request.

To delete a qualification, please click here to contact support and provide:
A brief explanation of why you'd like the qualification deleted so that we can provide alternatives, if available.
The name of the company whose qualification you'd like to delete or a screenshot showing which qualifications you would like removed.
A brief statement acknowledging that once the qualification is deleted, it cannot be restored.
Once the invitation is deleted, the vendor's initial invitation will be removed from their dashboard and the link to access their invitation from their email will be inactivated.