As a subcontractor, you can create copies of bids that were manually created or which were forwarded into your Bid Board. The bids are labeled as "Manual" or "FWD" bids so that you can quickly identify them.





For more information on how to manually add bids, please reference the article, "How to manually add new bids to your Bid Board."

Please note that any bids you were invited to by a general contractor directly through BuildingConnected cannot be duplicated.


How to create copies of bids

Navigate to your Bid Board then click the drop-down arrow to the right of the bid you want to copy. Click "Create a copy".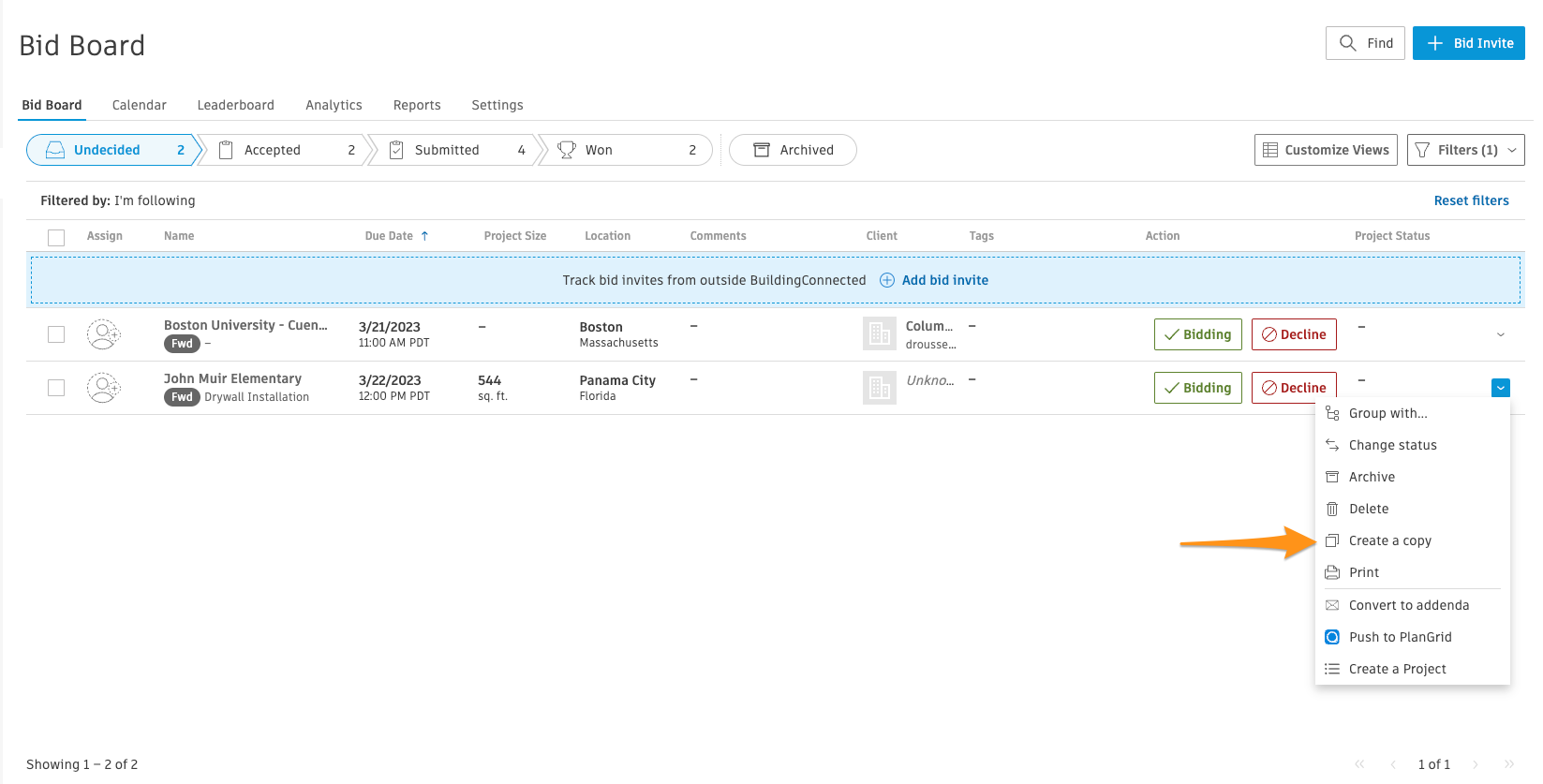 On the following window, you can change the title, trade, or assignee. The client will automatically be populated, but if your client is different on the new bid you're creating, deselect this option. You can also choose "Group with original opportunity" to create a group, which may help organize your bids. Learn more about grouped opportunities here.

Then, click "Copy".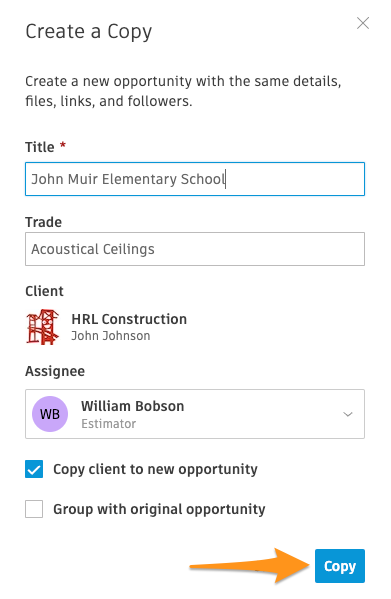 On your Bid Board, any bids created using this workflow will have a "Copy" label.