When you are creating a project on BuildingConnected, you can add bid packages before or after projects are published. Bid packages are categories of trades you can add subcontractors to so you can send invitations to bid.


To add bid packages
You can add bid packages to a project by manually creating them or by importing them. Learn how to import bid packages in How to import past bid packages into projects. Keep reading to learn how to manually create a bid package.

In your project, in the "Bid Packages" tab, click "New Bid Package."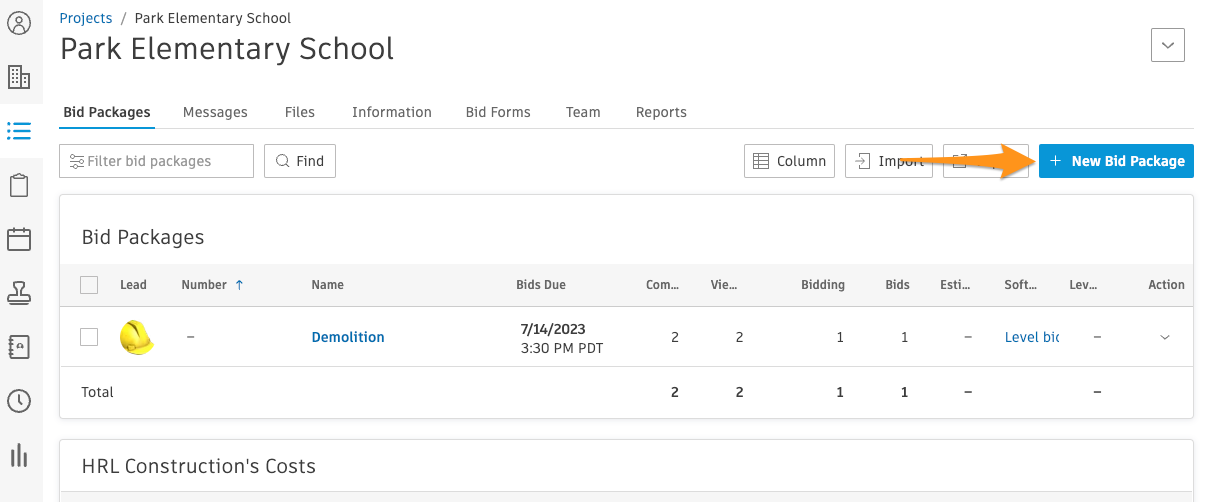 Enter bid package information including number, bid package name, keywords, bid package lead, estimated cost, instructions, and relevant dates. Once you have confirmed all information is correct, click "Save."

Note: Based on the bid package name, the system may recommend keywords that match. These keywords will you later find the right subcontractors that perform that work.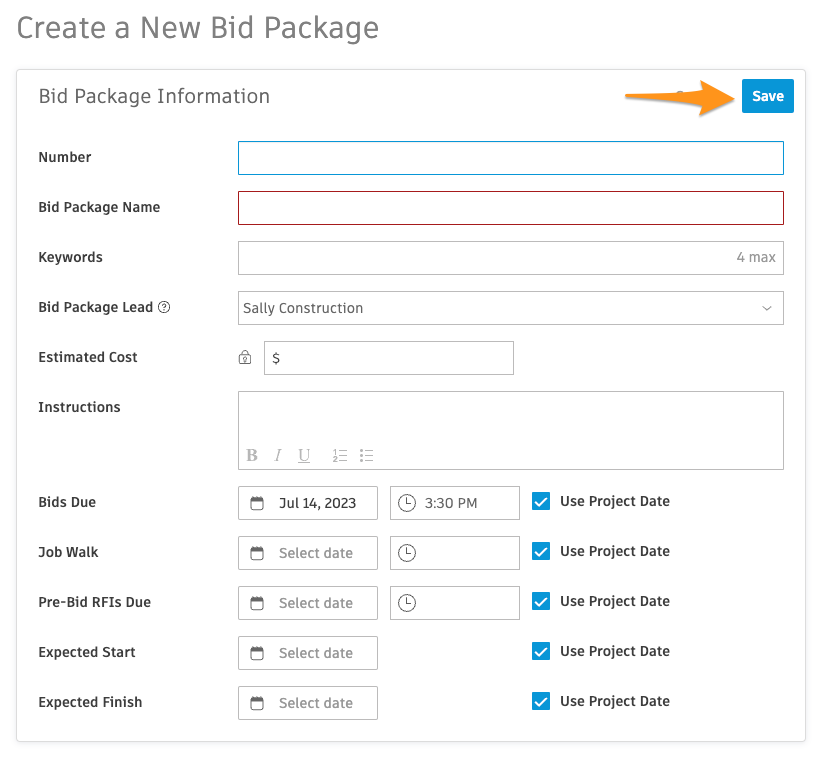 Next, you can start adding bidders to your bid package or continue creating bid packages.

For adding bidders, see "

How to add bidders to projects

."

To add another bid package, click "Add a Bid Package" on the left panel.




To return to the project or the list of all your projects, use the top navigation to navigate.