As a subcontractor, once you have been invited to bid on a project by a general contractor you can easily submit bids through BuildingConnected.

To begin, find the project in your Bid Board.

From the "Accepted" tab on your Bid Board, click "Send or Log" on the right-hand side of the bid.


If you are already inside the project, click on the "Bid Form" tab or click "Bid Form" next to "Opportunity Summary".

Note: "Bid Form" appears next to the Opportunity Summary after you have indicated you are bidding. Select "Bidding" first see the "Bid Form" button.


Enter all the information requested by the client in the form. To attach any documents, click "Attach your proposal" and select files from your computer. The files will immediately start uploading until they reach 100%. Upload more by clicking "Attach more".

Click "Print" to download or print a PDF copy of the bid form. The proposal will open in a new tab where there are options to download and print.

Once the bid form is complete, click "Preview & send".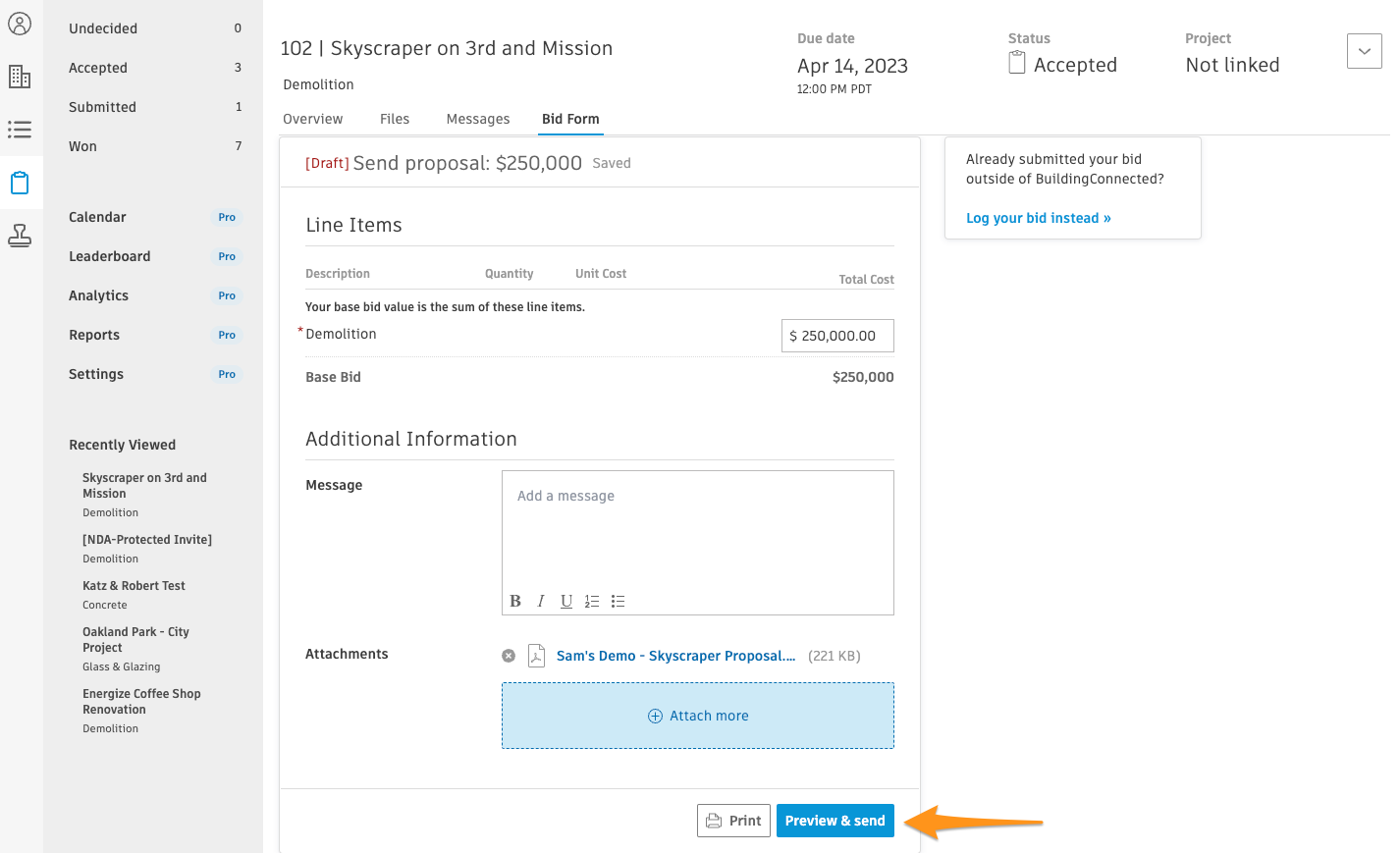 Please note that if you do not fill in all of the required questions, you will see any required items highlighted with a red flag. Fill them in accordingly and click "Preview & send" again.




Confirm all information on the bid form is correct then click "Submit." Once you click "Submit," the GC will receive your proposal as well as an email notification.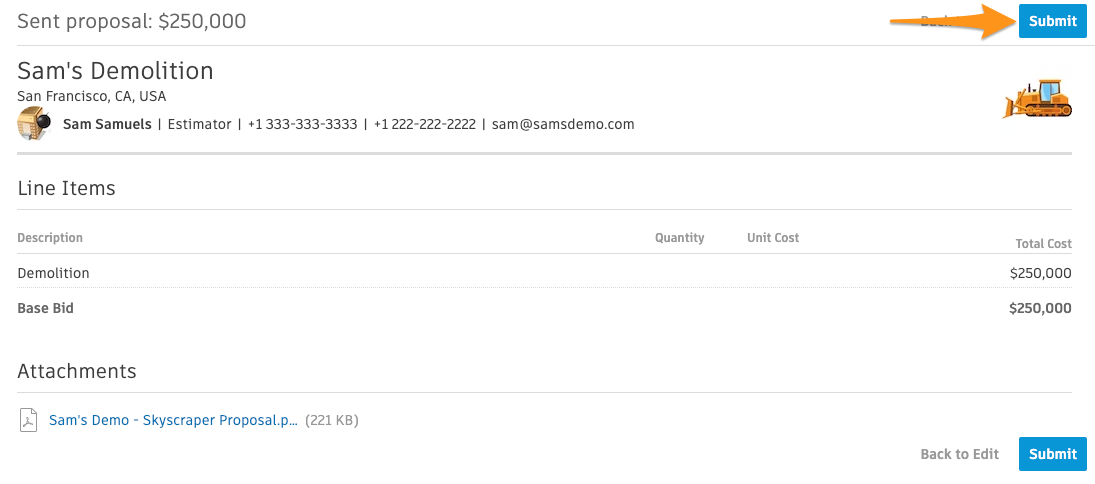 You will receive a confirmation and if you have Bid Board Pro, you can enter a follow-up date to keep track of when you should follow up with the general contractor. Click "Add tracking data" to enter additional private notes, or click "Go to Bid Board".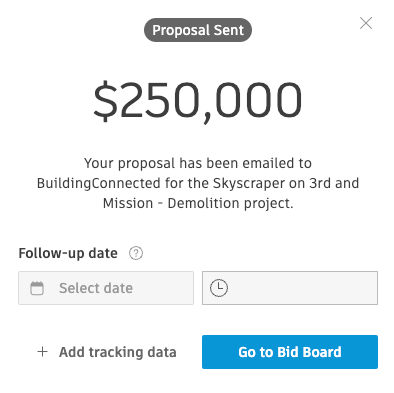 You can ensure your bid was submitted successfully by checking that the "Status" has changed to "Submitted" and the bid form now says "Sent proposal" with the date and time the proposal was sent.