With BC Pro, you can connect your Procore account to your BuildingConnected account so you can easily transfer projects from preconstruction to project management.


To connect Procore with BuildingConnected
Click on the person icon on the menu on the left-hand side and navigate to the "Account" tab.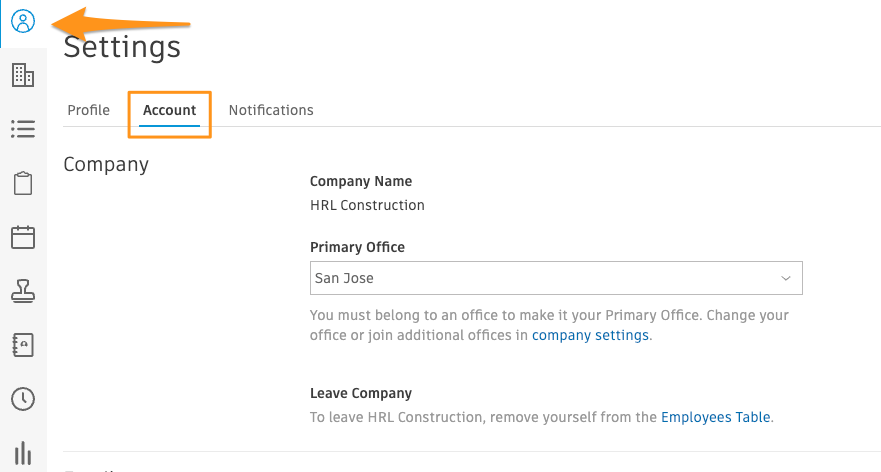 Scroll to the "Connected Accounts" section then click "Connect Account" next to Procore.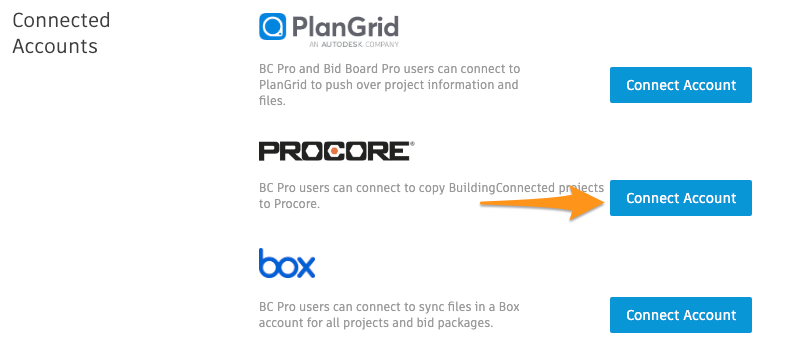 Click "Connect to Procore."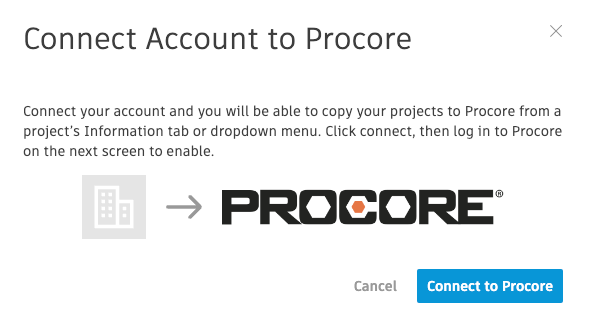 Enter your Procore login information then click "Log In."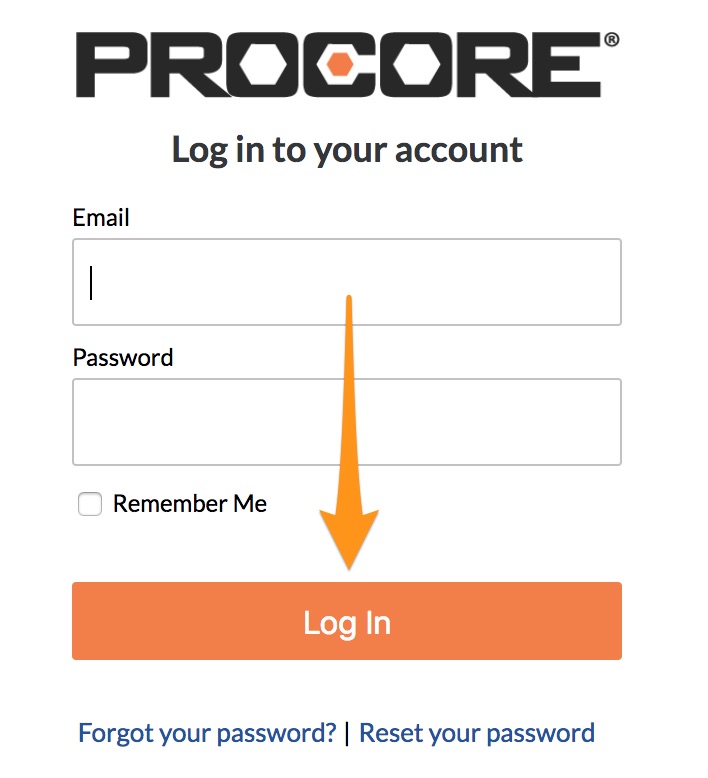 Your Procore account is now connected to BuildingConnected. you can copy projects from BuildingConnected to Procore. See "How to copy BuildingConnected projects to Procore (BC Pro)."

If at any time you wish to disconnect Procore from BuildingConnected, return to your "Account" settings and click "Disconnect Account" next to Procore.