BuildingConnected allows you to join more than one office. This functionality is helpful to ensure that you are included in the relevant projects or bids. This article explains how to join an additional office when you have an existing BuildingConnected account.


To join an additional office
Click on the building icon on the menu on the left-hand side.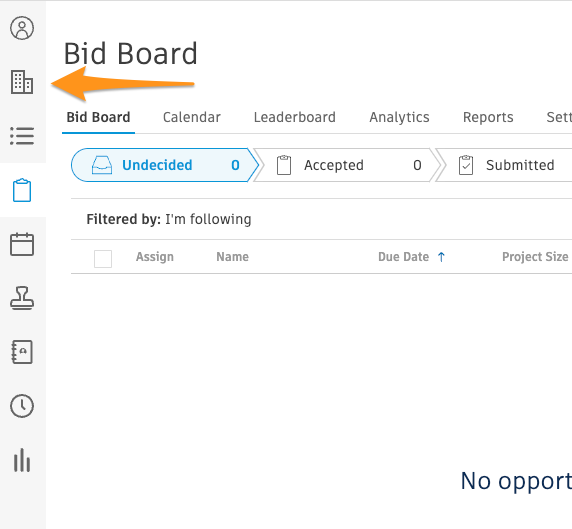 From the list of offices, click on the name of the office you'd like to join.

Note: you will only see multiple offices listed if your company profile has more than one office in BuildingConnected. For instructions on how to add an office to your company profile, please reference the article, How to add offices to your company profile in BuildingConnected.




Next, click on the "Join office" button on the top right of the page.


If you do not see the "Join Office" button, please make sure that the size of your browser window is not too narrow. If you are still not able to join an office, please contact support for further assistance.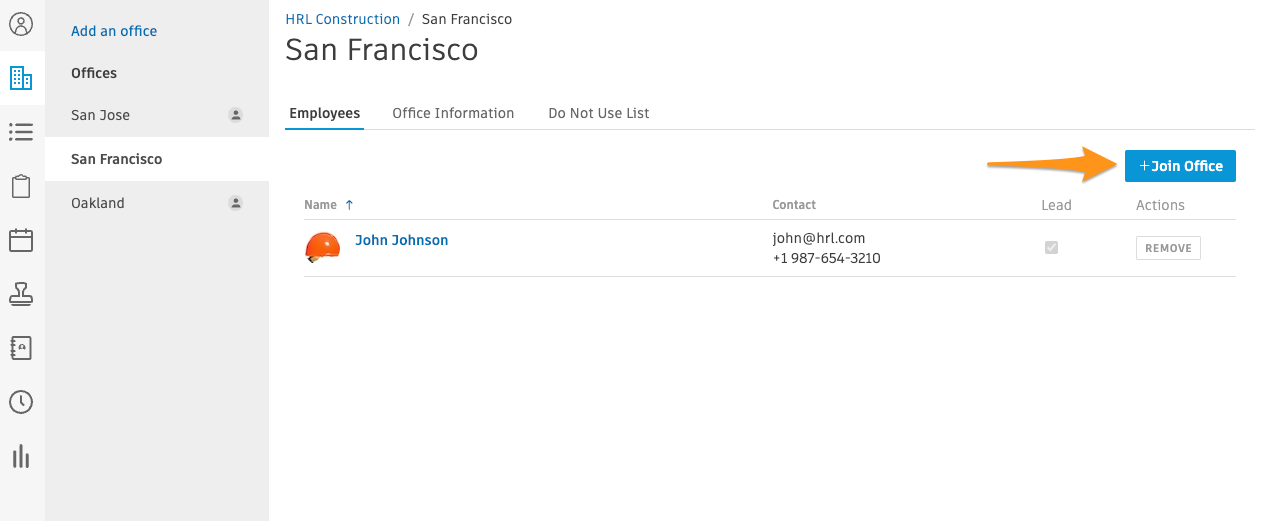 You will immediately see your name listed under the office you just joined. Office leads are not notified when existing users from the same company join additional offices.