General contractors use the BuildingConnected network to find subcontractors and invite them to bid on projects. One of the ways that general contractors can search for subcontractors is through a feature where they can search by location. Our "Service Area" tool is designed to help subcontractors control and indicate to general contractors where they work.

If you are receiving invites in locations where you do not perform work or if you would like to inform general contractors that you work in multiple locations, subcontractors can update this information within their profile.

Below are instructions to show you how to adjust your service area:


To update your office's service area
Click on the building icon on the menu on the left-hand side.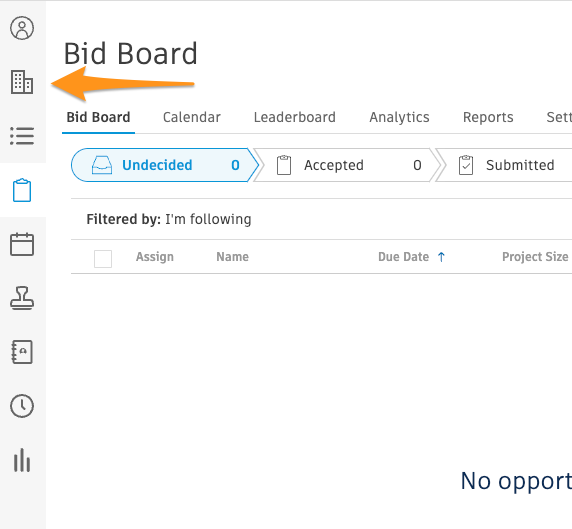 You will see different views depending on whether you have one or multiple office locations in your company profile:
If you only have one office

You will see a list of the employees in your company. Click on the "Company Profile" tab.
Click on "Edit Work Information"

If you have multiple offices

Click into the office where you want to add a coworker.




Click on the "Office Information" tab.





Click "Edit Service Area".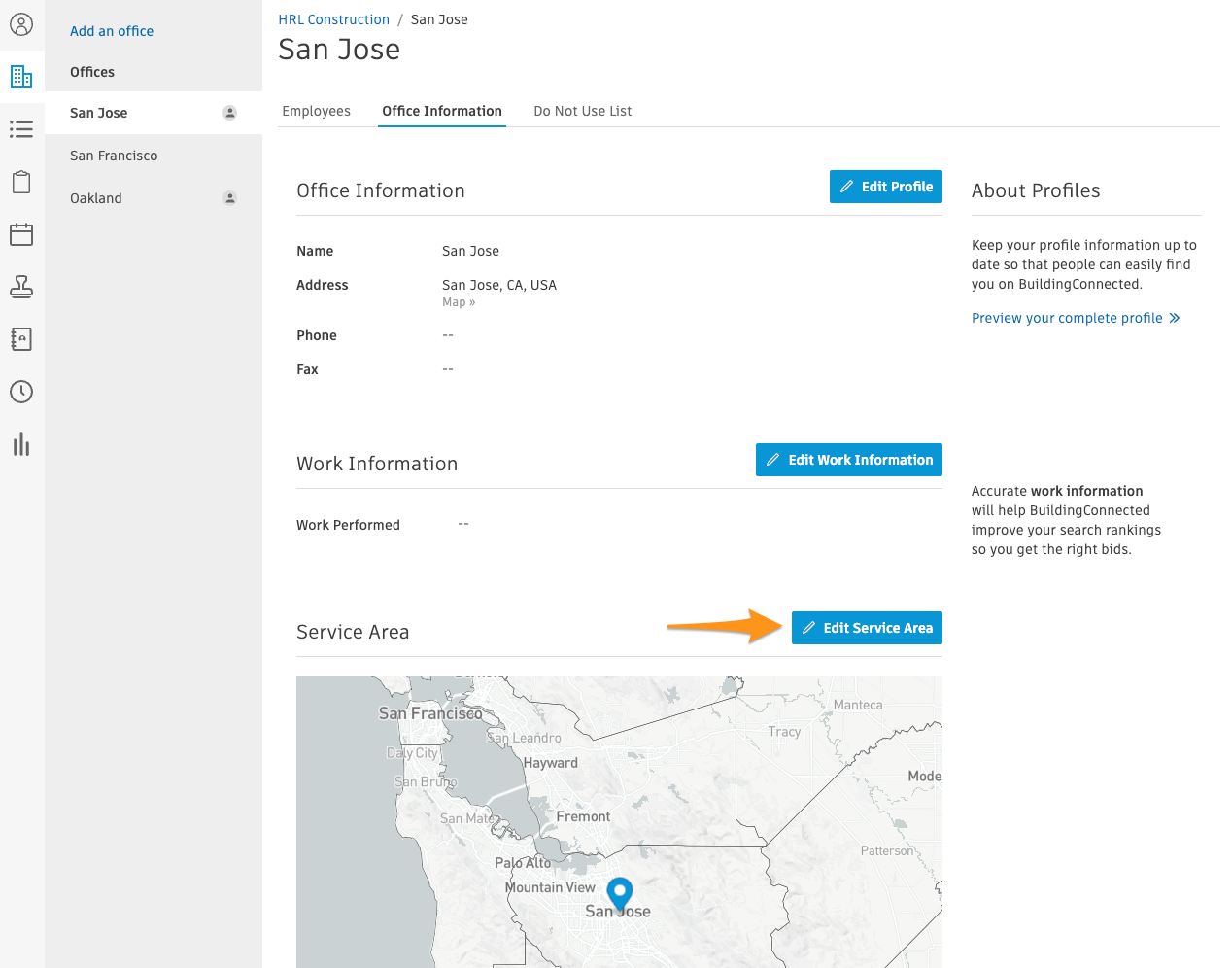 A pop-up window will appear with a map. You can click to select or deselect any surrounding counties or entire states that you want to add to your service area. Click on the "+" and "-" buttons to zoom in and out of the map to view across the United States and Canada. Click on the map and drag to move across the map.

Click on "Save" when you are finished updating your service area.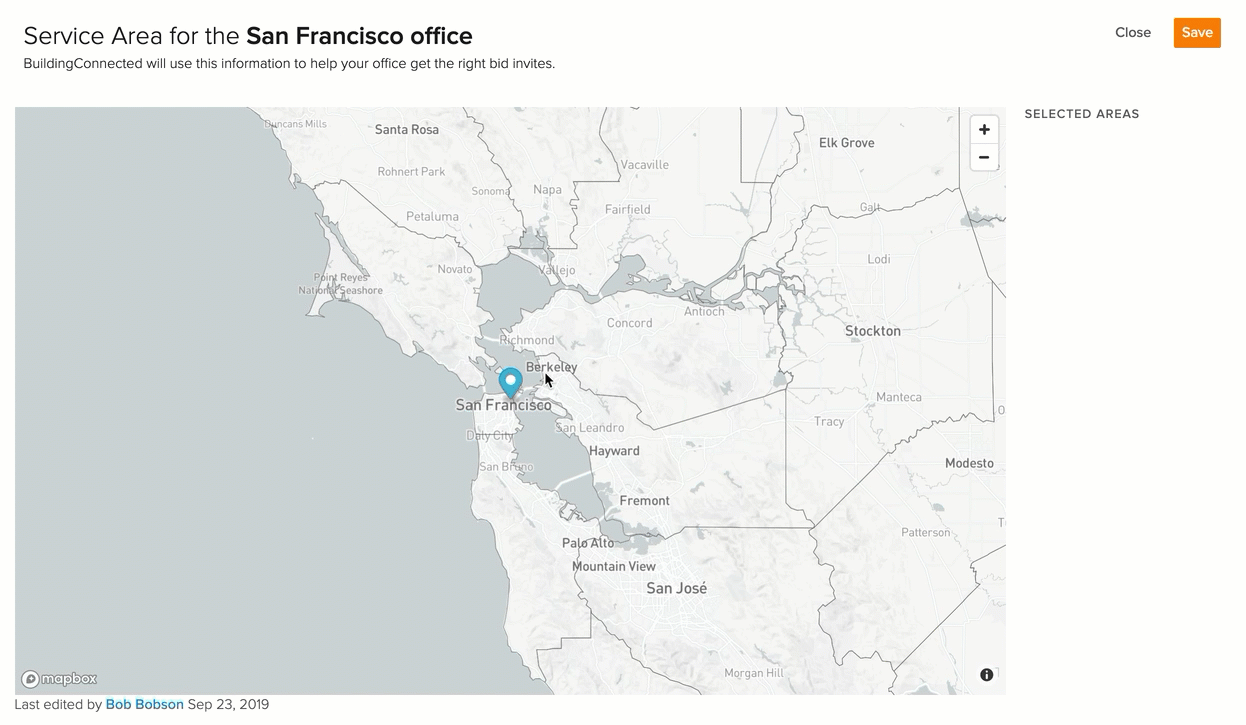 The areas and counties you select will show up alphabetically in a drop-down menu by state or province on the left. If you work in both the United States and Canada, the areas will also be categorized under the respective country.

At the bottom of the map in your office or company profile, you will see the date the service area was last updated and the person who made the update. Any member of the office can edit the service area.

For more information about service area and why it is important, please reference this article: "What is service area and why is it important?".