Opportunity groups help keep your Bid Board organized by allowing you to combine opportunities into a single entry in your Bid Board. Opportunity groups are specifically helpful in cases where multiple general contractors invite you to bid on the same project or for projects in which the general contractor is using phased bidding.


To create opportunity groups
To the far right of one of the opportunities you want to group, click on the drop-down arrow and click "Group with..." (You'll have a chance later to add more opportunities to this group).





Search for opportunities by name using the search bar and select for the opportunities you want to form a group with and click "Next". The search will bring up individual opportunities and other groups as well.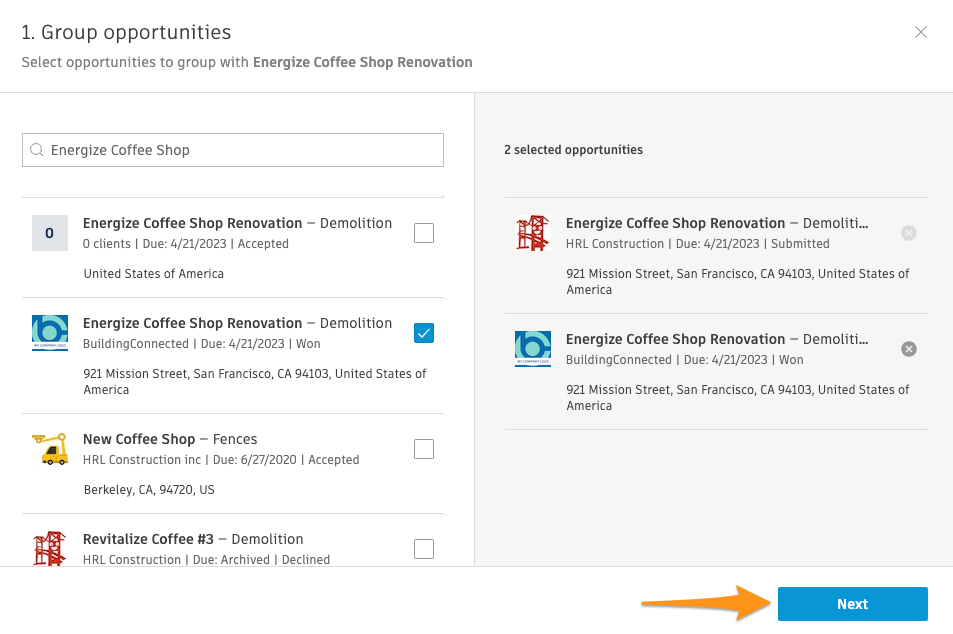 Confirm the details for your new group on the right-hand side. Click "Create group".
You can change the group's name, the status, assignee, and due date.

Note: A group's status can be different than the status of the individual bids inside of it.

The group assignee is the assignee for all bids in the group.
To edit information such as location, trade, number, project size, and market sector, click "Show more project fields."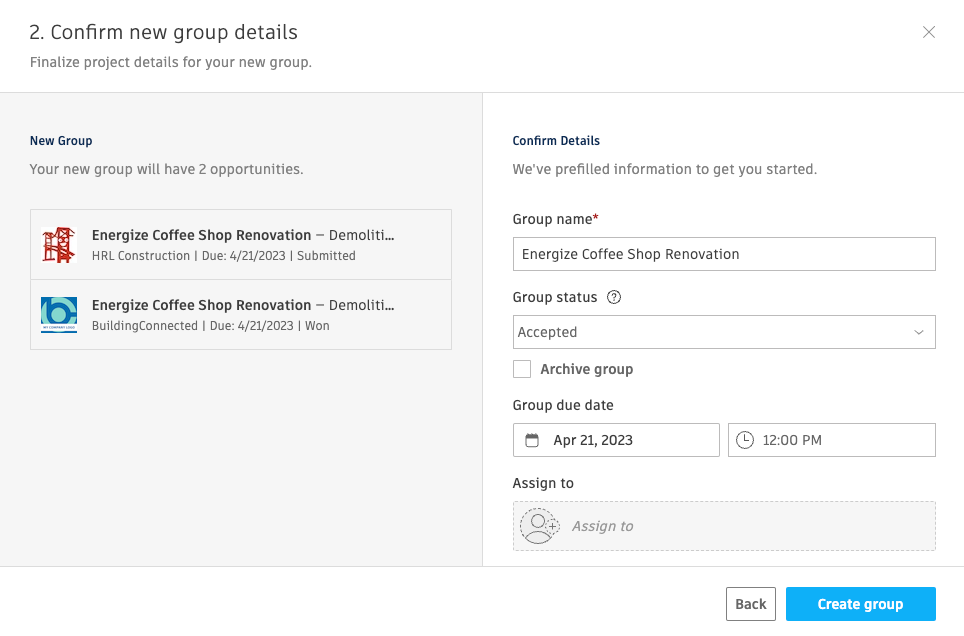 Click "View group" to see your new group or click "Return to Bid Board" to close out the window
The opportunity group will be immediately visible on your Bid Board, and will be listed under the status you selected in step 6 above.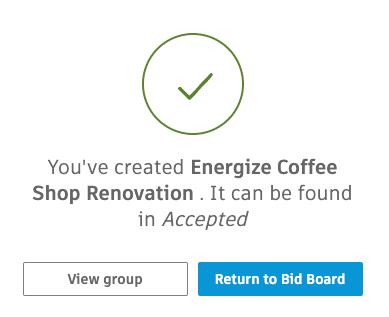 Once you have created a group, you can manage it and submit proposals for the individual opportunities within it. Learn more in: