As a general contractor, you can remove yourself or coworkers from project teams to revoke access to project information or to remove projects from your "My Projects" page.

You and your coworkers can manually rejoin projects at any time. For information on how to join projects, please reference the article, "How to manually join project teams (BC Pro)."


To remove members from project teams
In your project, click the "Team" tab.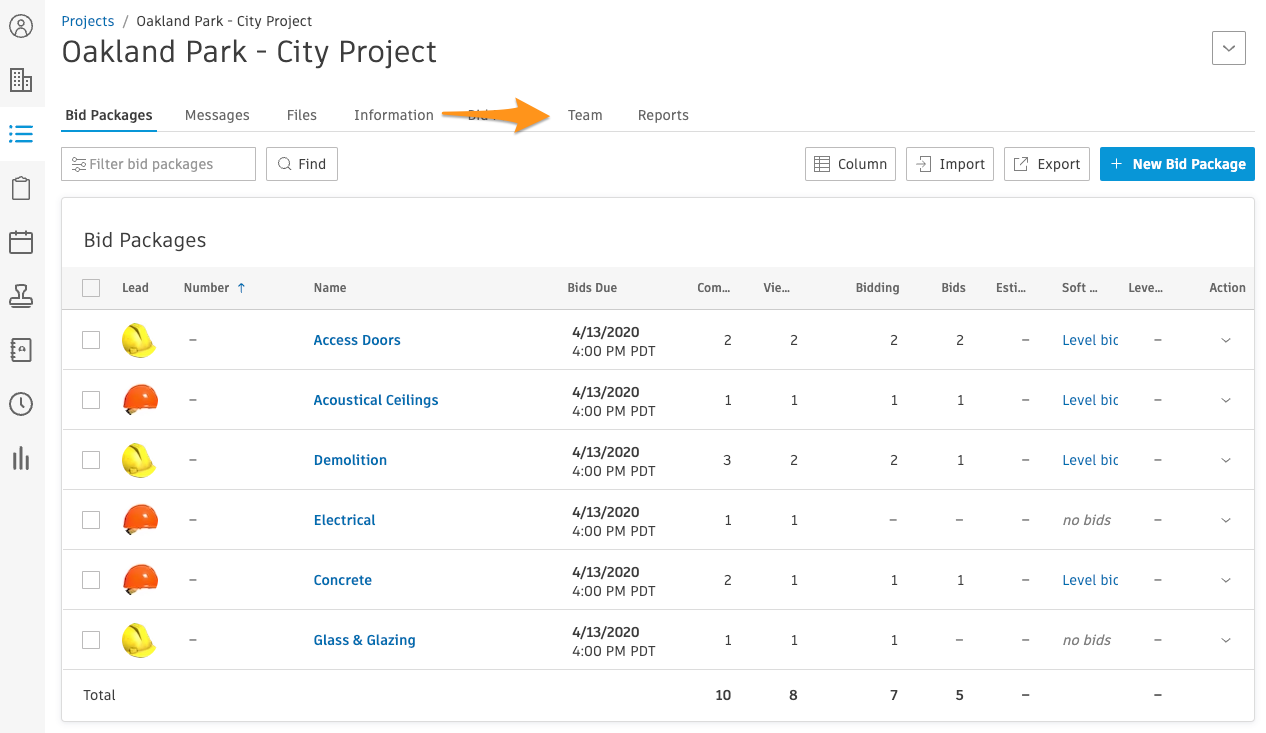 Click on the drop-down arrow to the right of your coworker's name and click "Remove Teammate". For yourself, it will say "Remove Myself".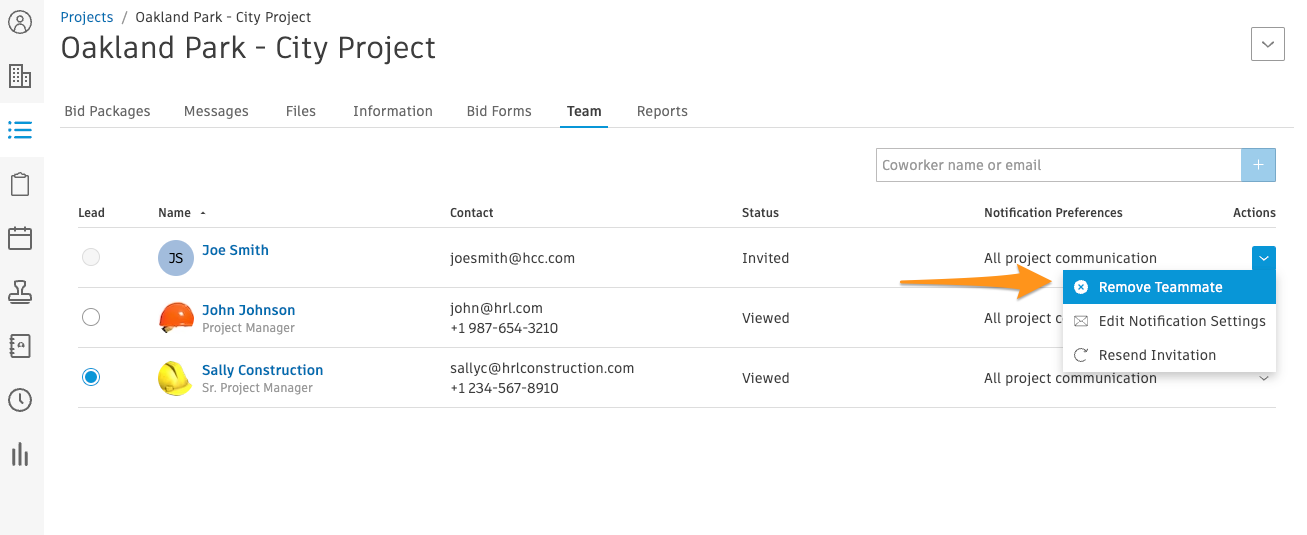 You will be asked to confirm removal. Click "Cancel" if you would like your coworker to remain on the project team, or click "Remove Teammate" to remove them.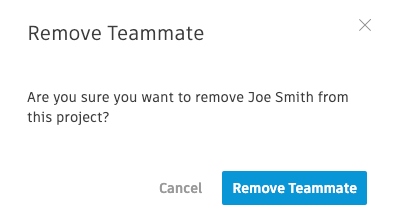 Removing a coworker from a project team will not send them an email notification, and the project will disappear from their "My Projects" tab on the Projects page.