In Projects, you can edit most project information at any time. This can be useful if you notice a mistake in the information published or a detail needs to be updated.

Note: Sealed bidding and NDAs cannot be changed after a project is published.

To edit project information
Navigate to your Projects page then click on the project you would like to edit.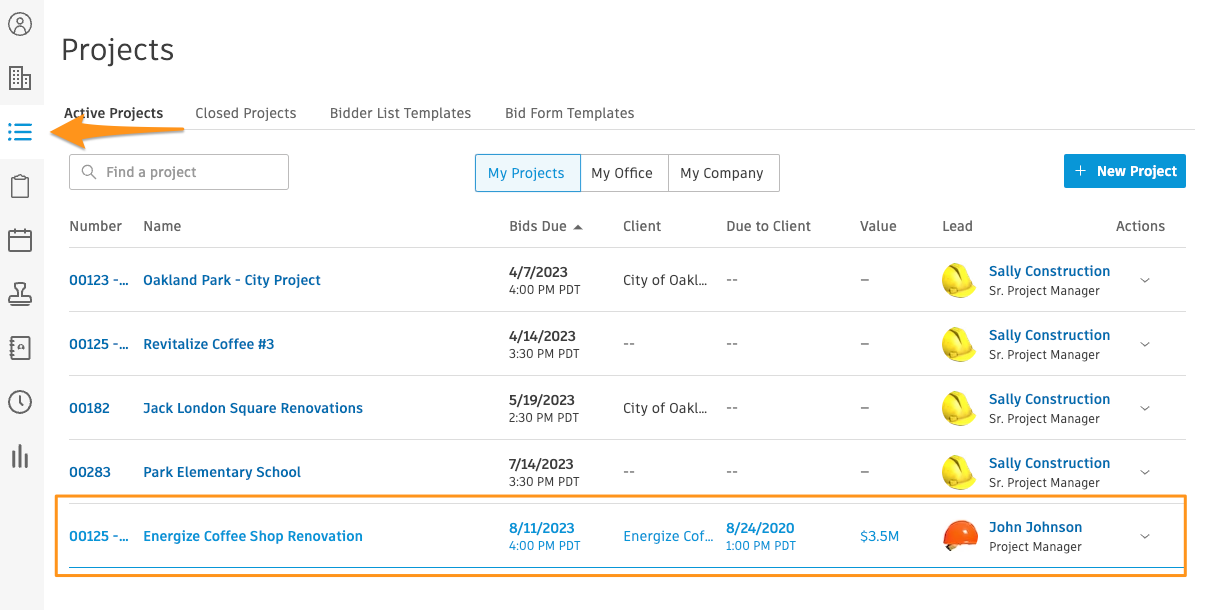 Click on the "Information" tab then click "Edit Information."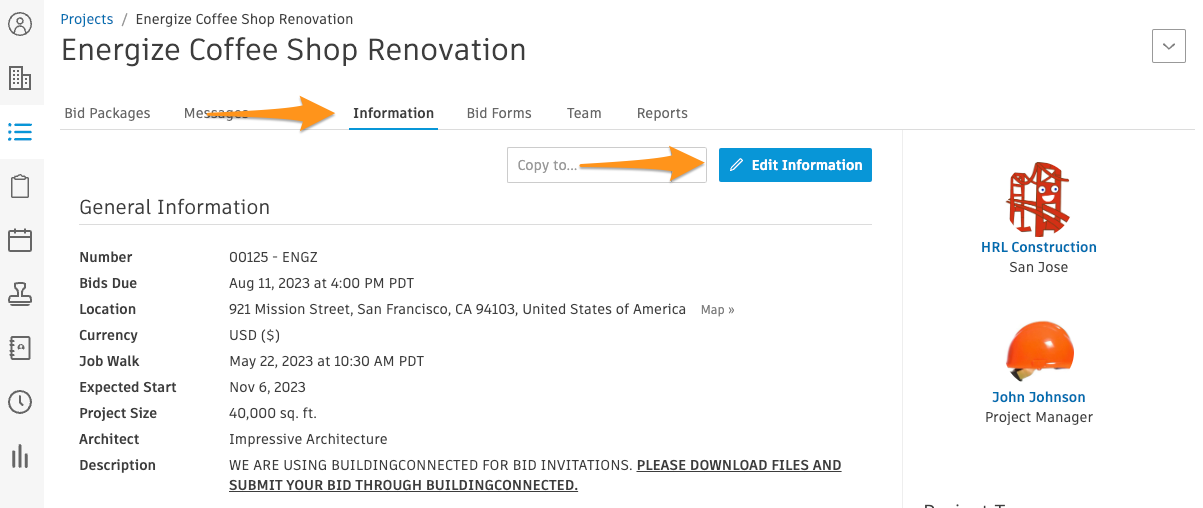 Edit project or private information, then click "Save Project."

Once edits are made to your project, the information will update on the subcontractor's Bid Board and they will not receive an email notification. If you would like to notify your bidders of the change, we suggest you do so by sending a message using the "Messages" tab. For more information on how to send messages, please reference the article, "How general contractors can send messages."