BuildingConnected's network gives general contractors access to hundreds of thousands of subcontractors that they can invite to projects. We understand the value of this data which it helps to know when an account is unclaimed. In this article, you can learn about unclaimed accounts.
What is an unclaimed account?
When an account is not claimed, it means that the individual has been invited to join BuildingConnected but has not set up their profile. This is why the user's name and profile details are not available.


What does a unclaimed account look like?
Unclaimed accounts can be easily identified because an email address will be listed instead of showing the account holder's name.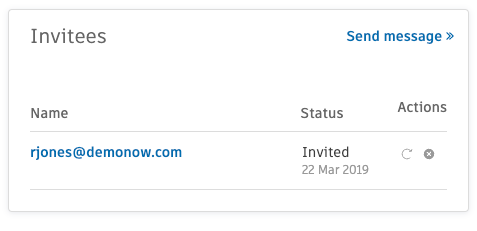 Additionally, when you click on the email address to view their profile, there will be a note indicating that the account is not yet claimed.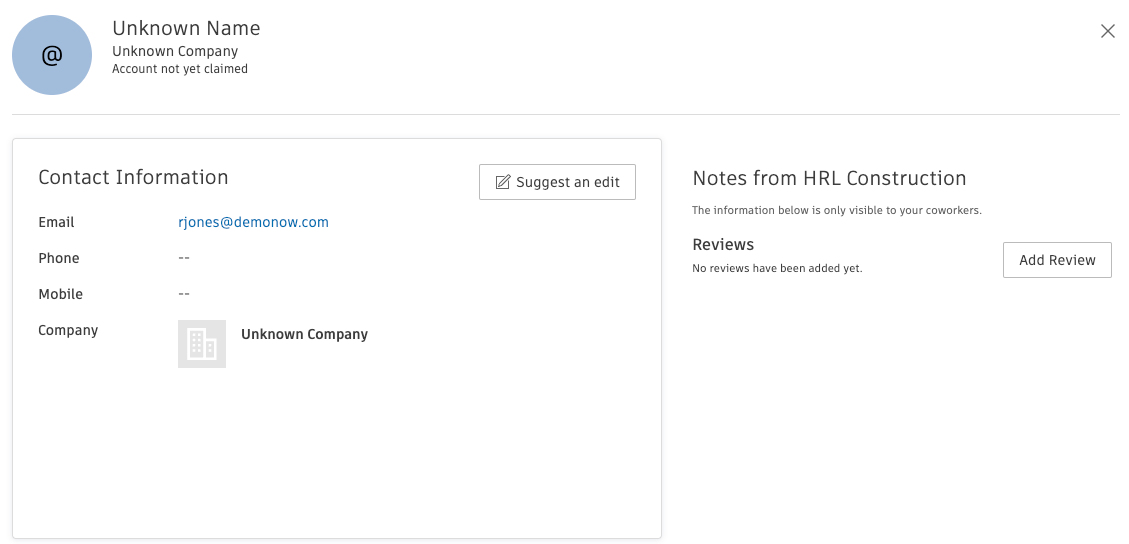 How can I claim an account?
It is not possible to claim an account on behalf of someone else. Additionally, BuildingConnected Support cannot claim accounts on behalf of users. The individual will need to claim their account directly so they can manage details such as adding first and last names, providing phone numbers and accepting our Terms of Use.


Can unclaimed accounts receive emails from BuildingConnected?
Yes, unclaimed accounts still receive email notifications so general contractors should continue to invite these users to projects and to fill out qualifications. It is important to note that subcontractors with unclaimed accounts will need to set up a BuildingConnected account (and thereby claim their account) in order to submit bids through our site and to fill out qualification questionnaires.