With BC Pro, you can start tracking indirect costs like insurance and taxes to calculate a final value of all the costs for your project.


To enter in additional project costs
Navigate to the "Bid Packages" tab in the project you are working on. At the bottom of the page, you will see the "[Your Company]'s Costs" section.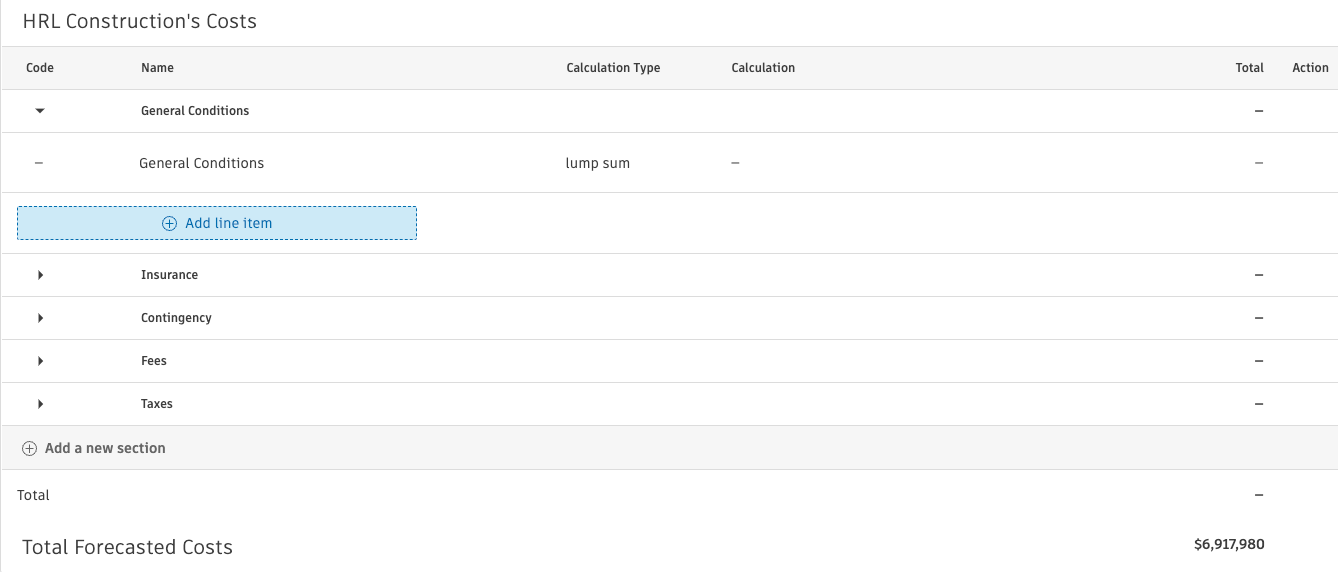 There are 5 predefined sections:
General Conditions

Insurance

Contingency

Fees

Taxes
You can edit the section names and any other fields. To do this, click into the field and type. Click away and your updated entry will be saved.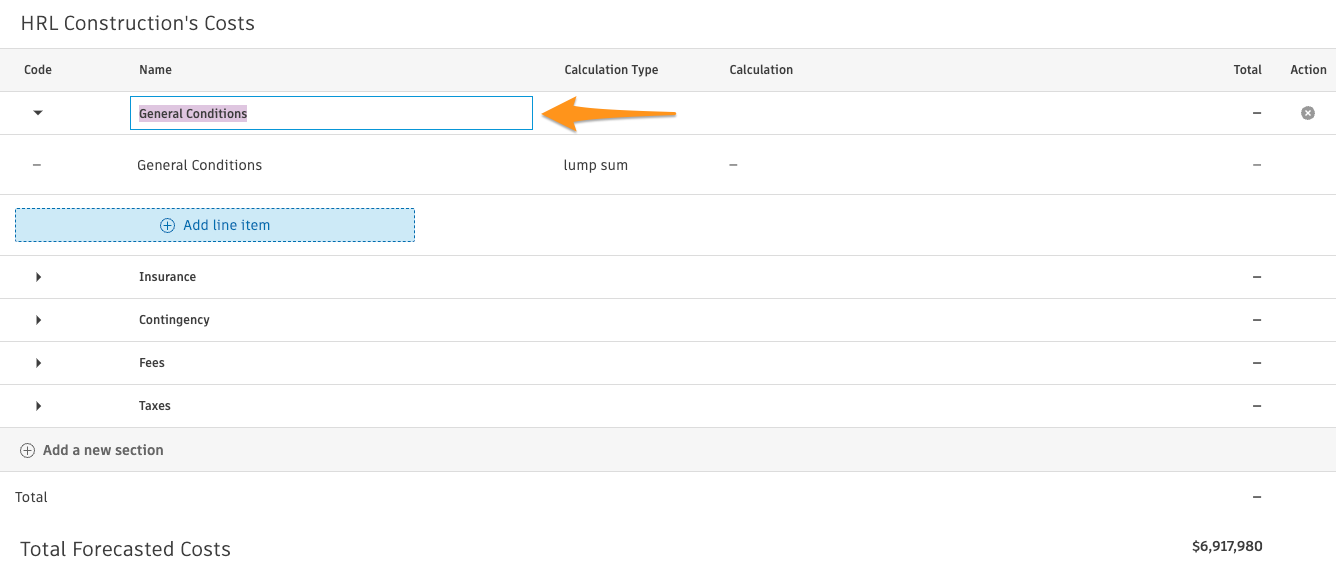 To add a line item under a section, click "Add line item".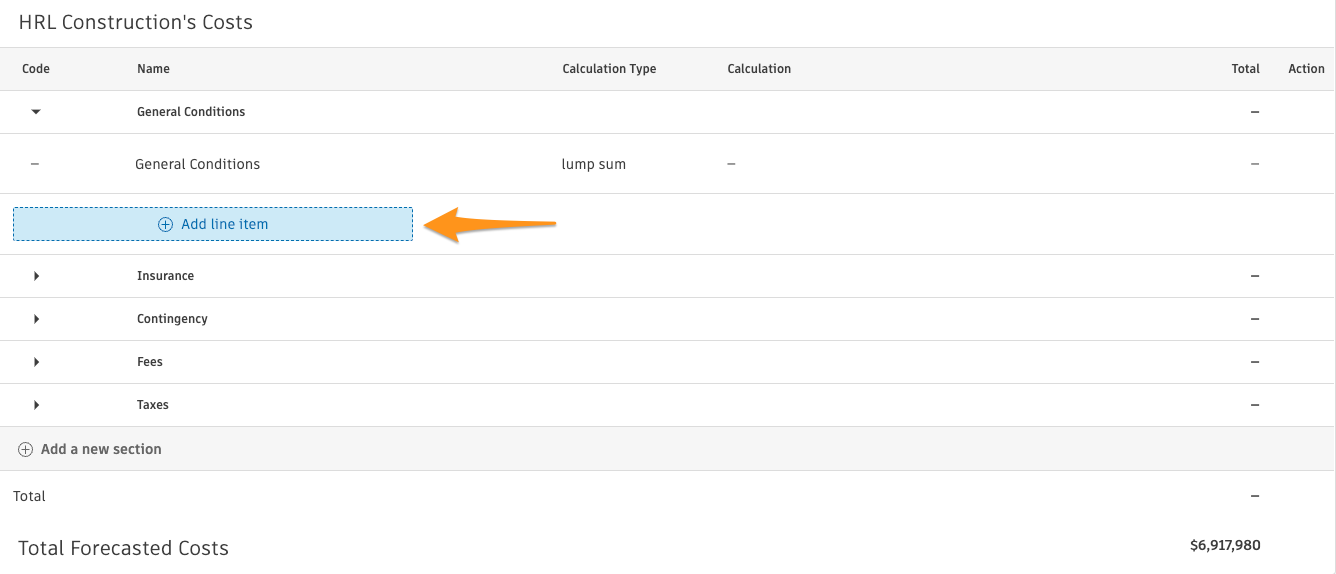 For line items, select from various calculation types in the drop-down menu.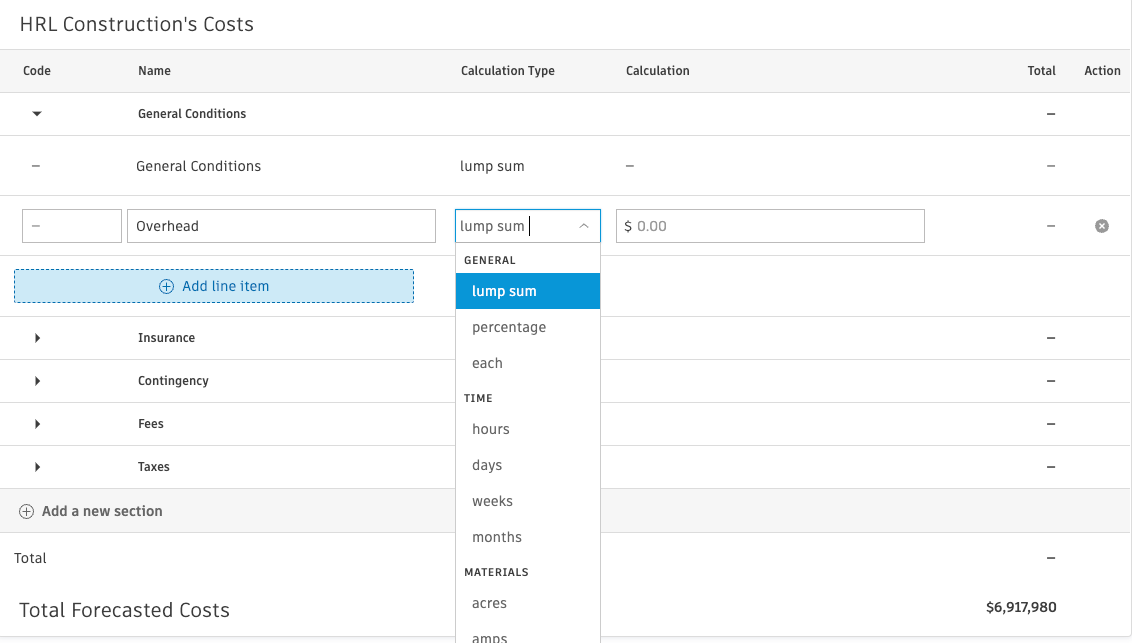 You can set a line item to calculate based on a percentage of the bid package costs. Select "percentage" from the Calculation Type drop-down menu. The total will automatically calculate.


Click on the arrows next to a section to open and collapse it. Once opened, you can add line items to that section.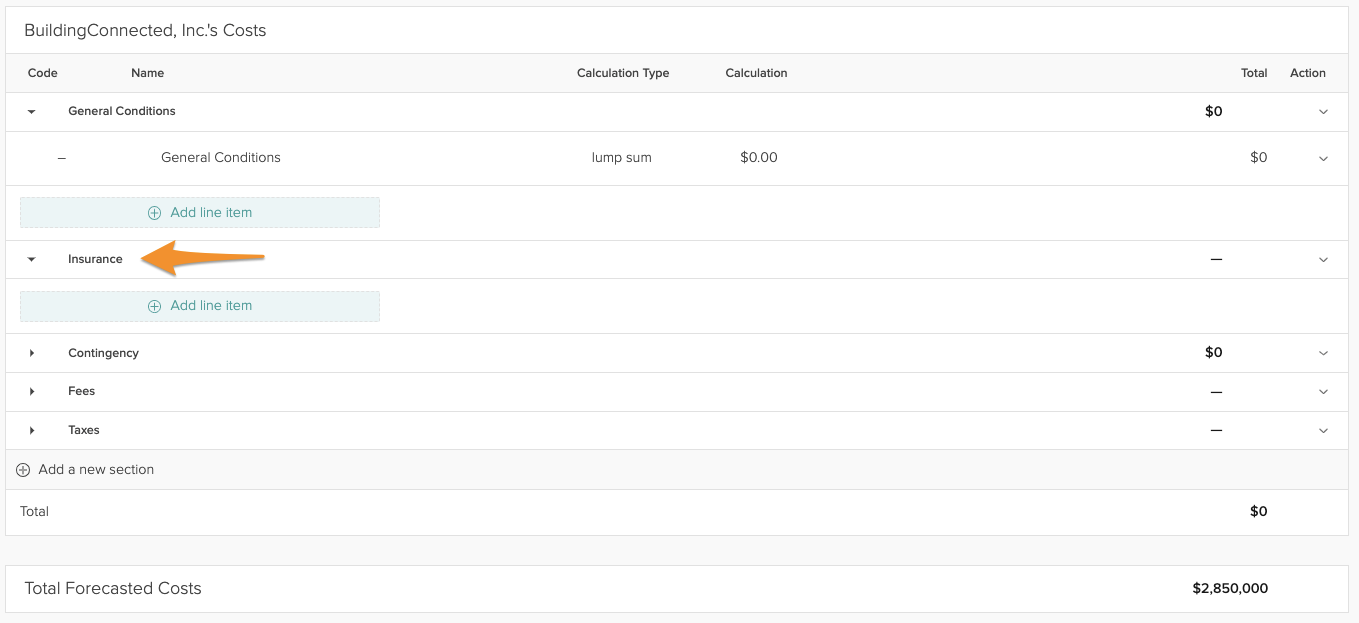 To add a new section, click "Add a new section".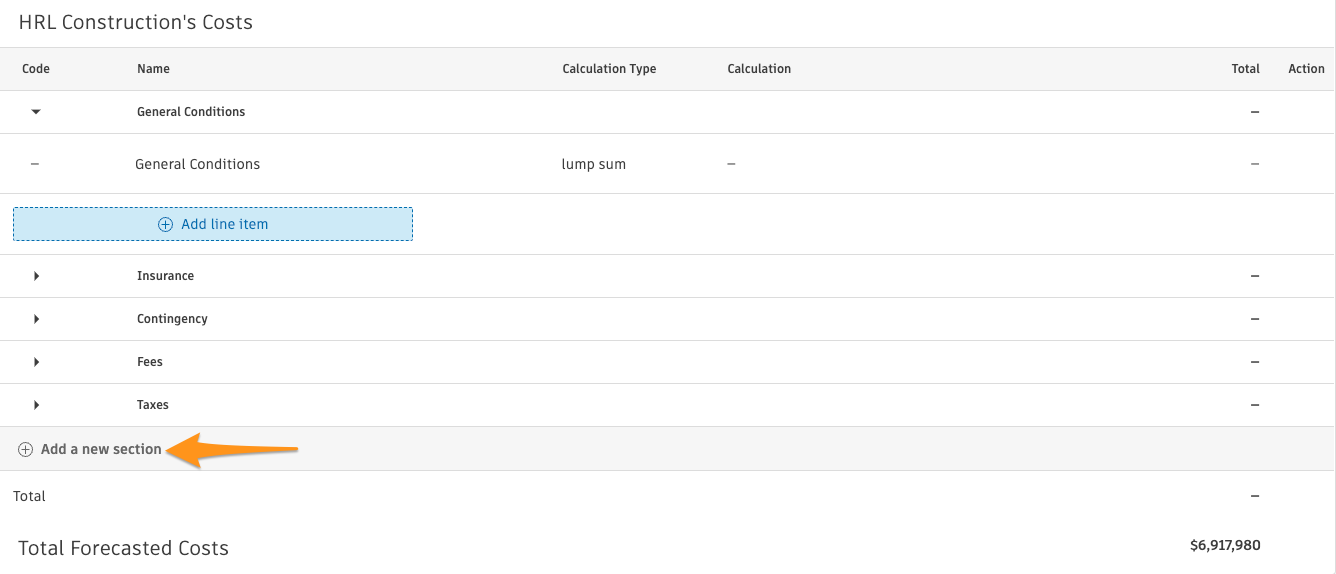 To delete a section or line item, hover over the "Action" column on the far right and click the "x" icon that appears.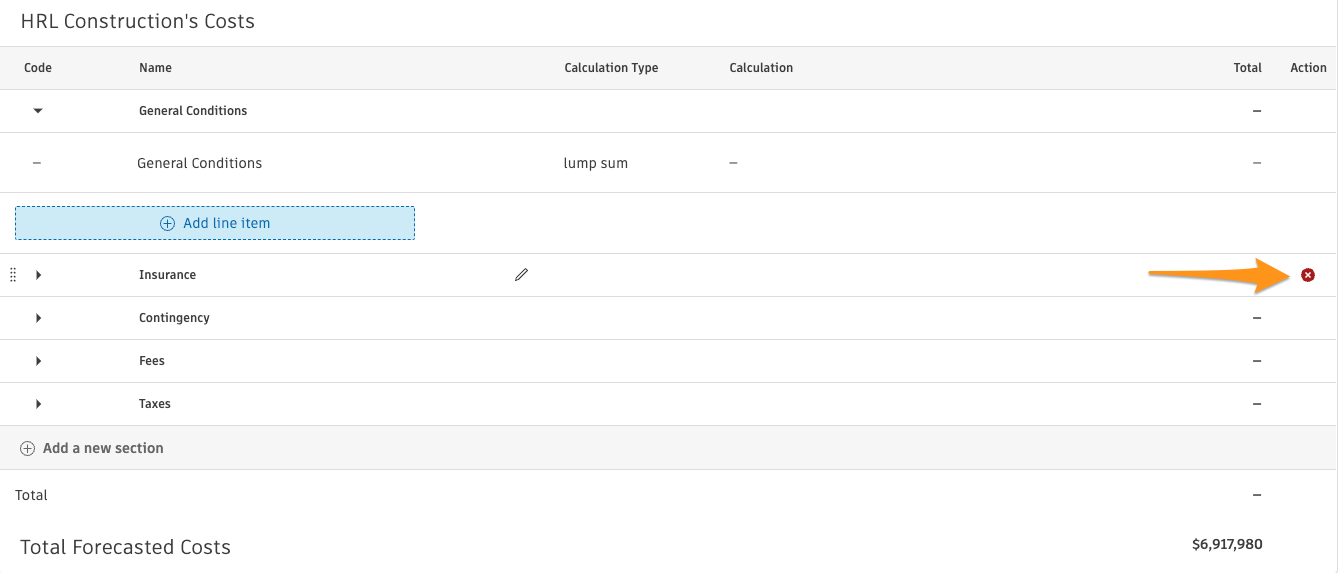 To reorder sections or line items, hold the line item at the dots on the far left and drag to the desired location.




The total "Bid Packages" cost from above and "[Your Company]'s Costs" will sum up to the "Total Forecasted Costs" at the bottom.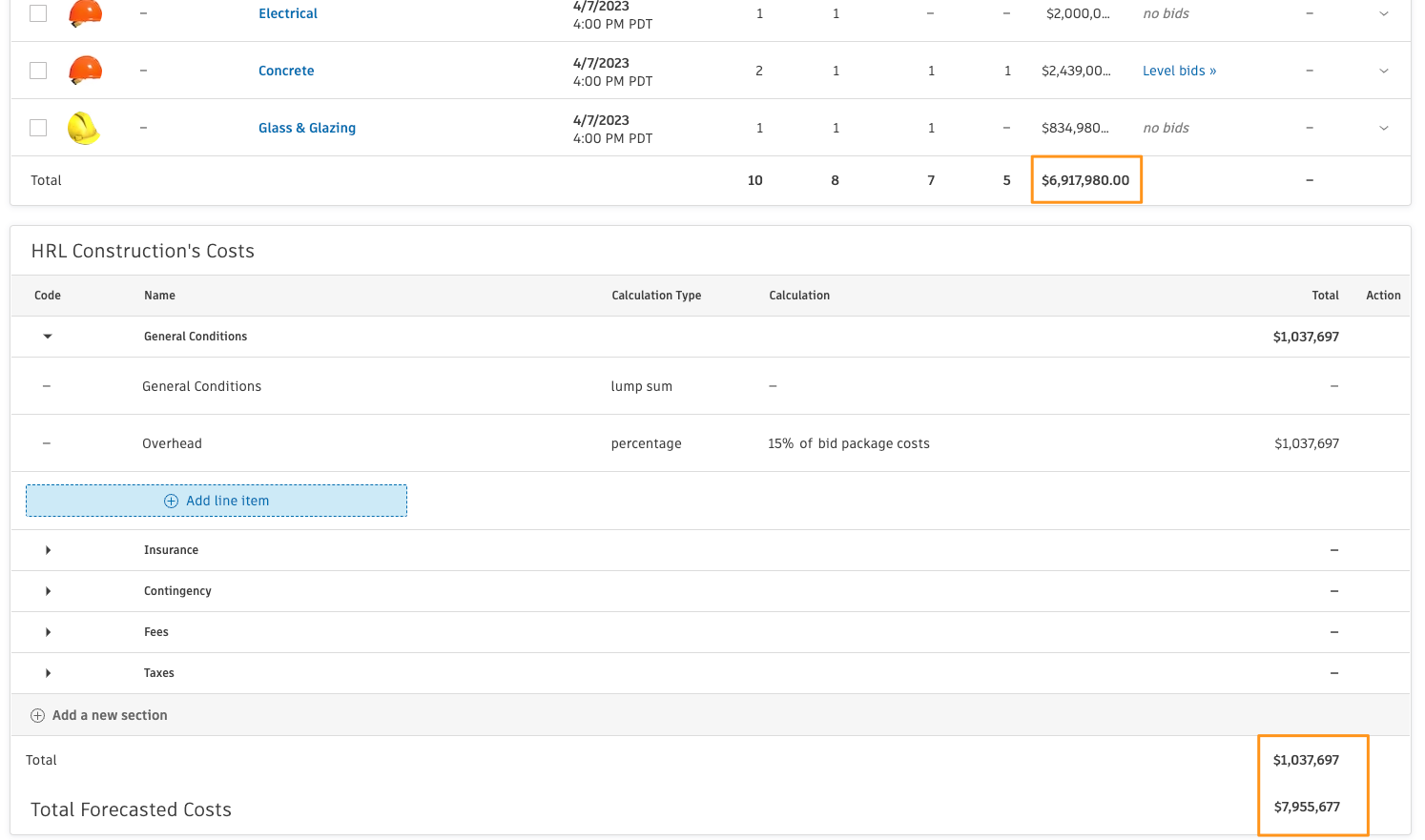 To export the bid packages table with these additional project costs to Excel

Click "Export" at the top-right of the "Bid Packages" tab. Please note that you must have BC Pro in order to export the bid package table.



To use these additional project costs on your next project
If you would like to use these project costs on your next project and not manually input the line items each time into your project's cost section, you can consider duplicating a project that has "Costs" in them.

When duplicating a project, you will have the option to carry over "[Your Company]'s Costs" as shown below.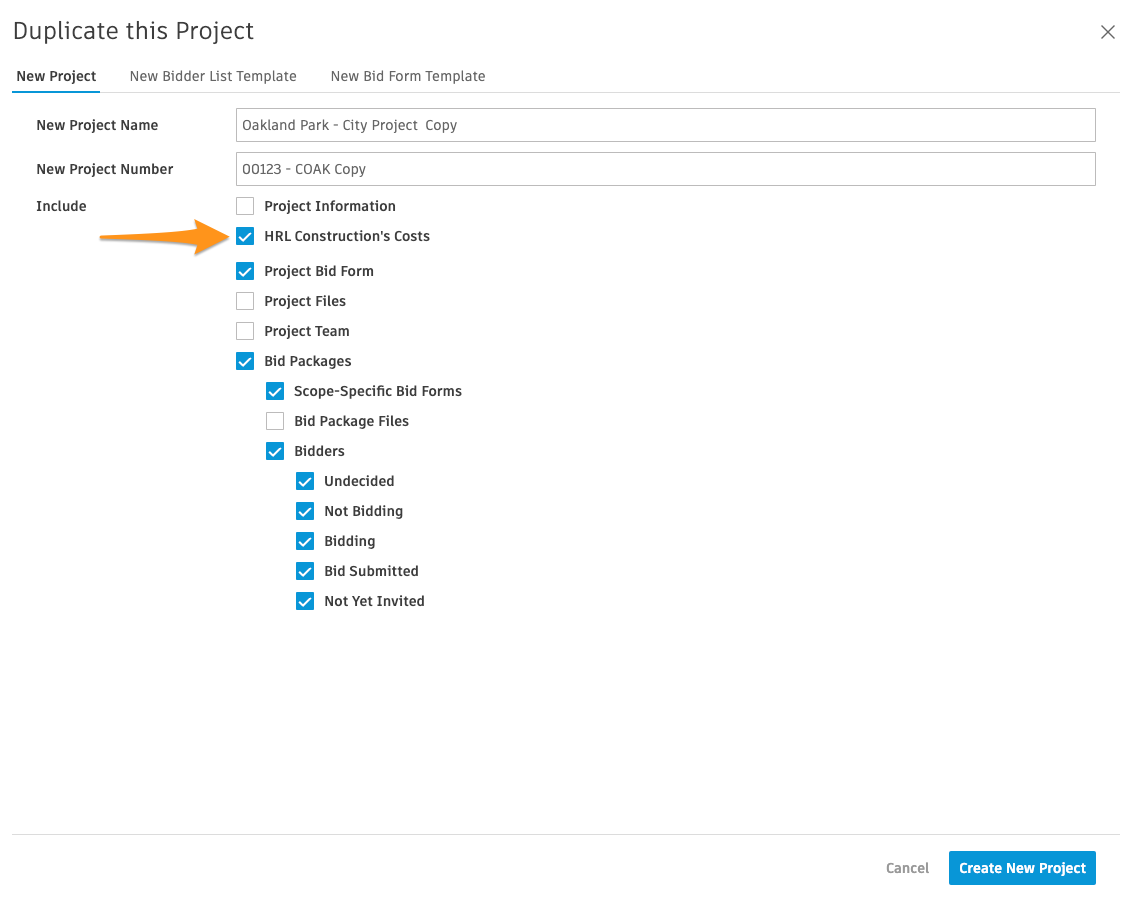 For more information on duplicating projects, please reference, "How general contractors can duplicate existing projects".