You can currently edit fields in the "Insurance" section of a vendor's profile:
Insurance & Bonding
Insurance Broker Information
Surety/Bonding Information
This allows your team to override the information or quickly apply updates you may receive from the subcontractor without needing the subcontractor to update it on their end.

Note: The vendor can override your changes if they make updates to this information on their end.
To edit the "Insurance" in a vendor's TradeTapp application
In the "Insurance" tab, click on the pen icon next to the information you want to edit.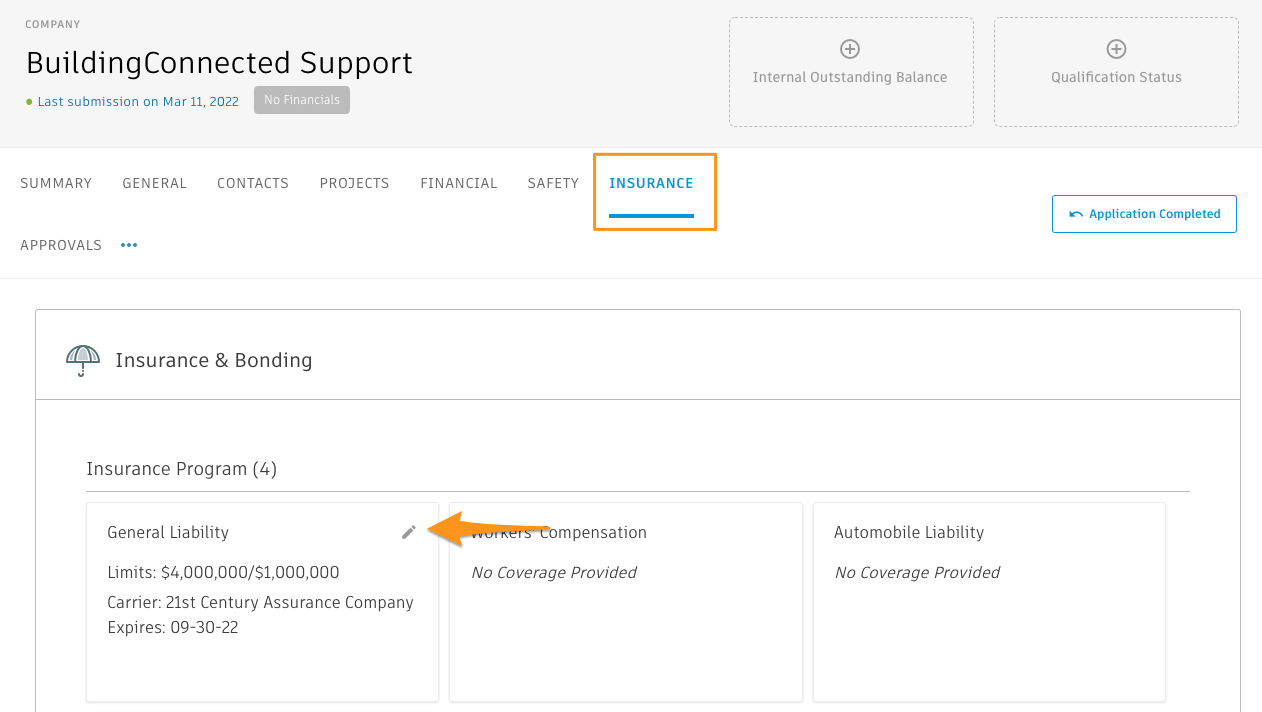 Edit any fields and click "Save".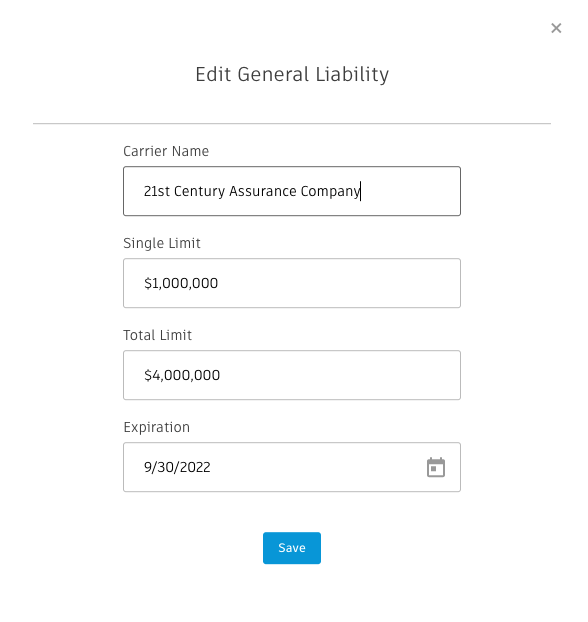 The updated information will immediately be reflected in the vendor's profile and in the downloadable submission summary.