As a contractor using TradeTapp, when a vendor submits their "Projects" information, you have the option to request a reference on the completed projects they have provided. This allows you to get more information on how this vendor may have performed for their clients and add that to your analysis.


To request a project reference
Navigate to the Projects" tab within a vendor's submission. Scroll down to the Project History section and click "Request Reference" on the desired project.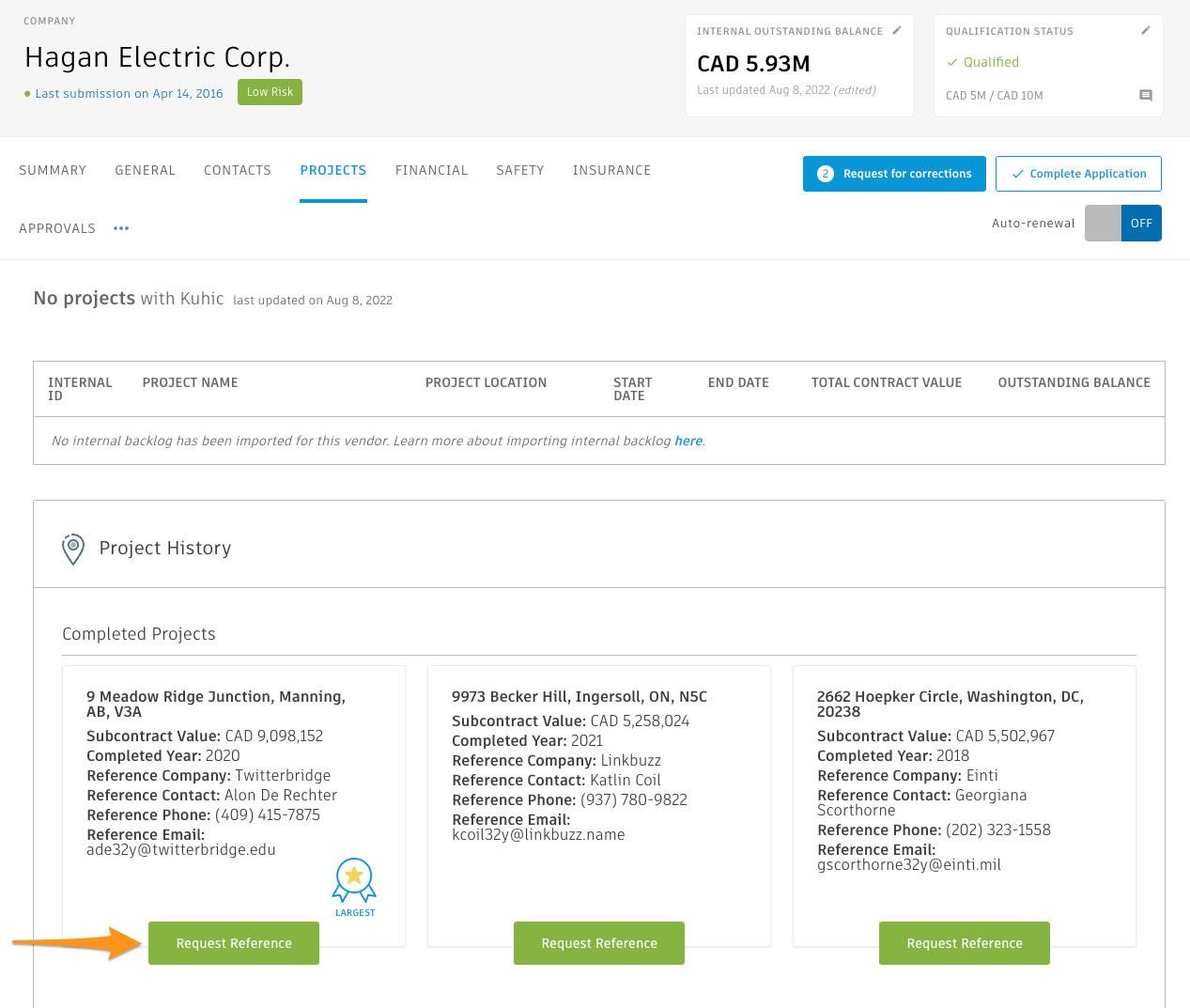 In the pop-up window that appears, the reference's company name, contact name, and email will populate as submitted by the vendor. You can choose to add a custom message to your request. When ready, click "Send Request".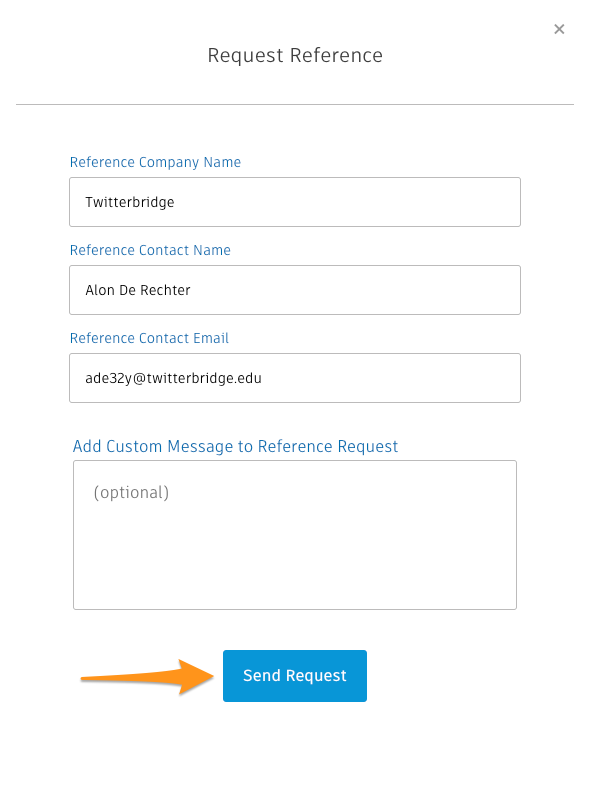 The contact will receive an email with a link to "Confirm this reference". Here is an example email: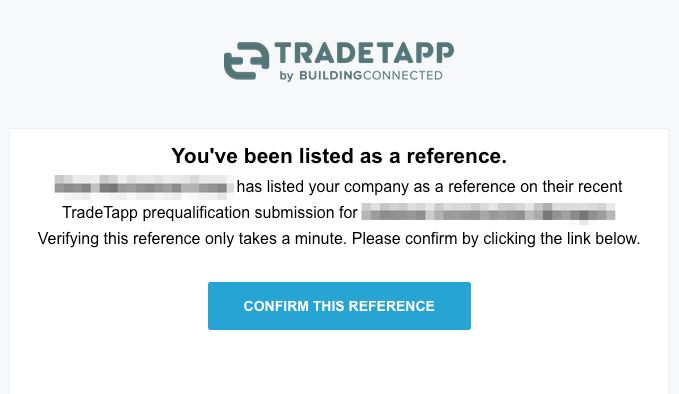 The link will lead them to a website where the contact can rate this company out of five stars on certain criteria and provide additional comments:
Production & Timeliness

Safety

Quality

Cost & Financial Management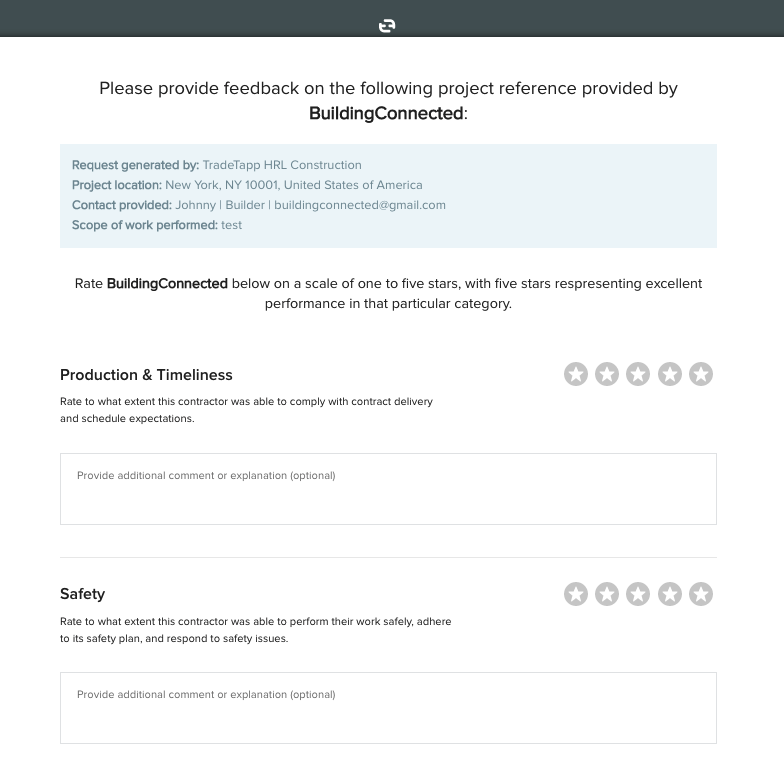 Please note that there is currently not a way to remind or re-invite a contact to fill out a reference. If you would like to remind them, we suggest sending them an email outside of TradeTapp, requesting them to access the original email invitation they received.

When the contact completes their reference, it will appear in the vendor's profile in the "Projects" tab with the option to click "View Reference".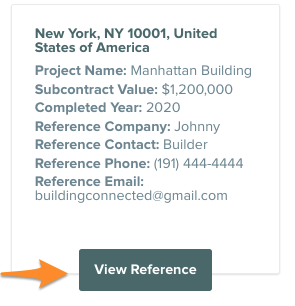 If you have your notifications turned on, you may also receive a email notification that a project has been completed for a company.