In TradeTapp, the "Enterprise Business Certifications" in a vendor's profile are connected to that vendor's company profile in BuildingConnected.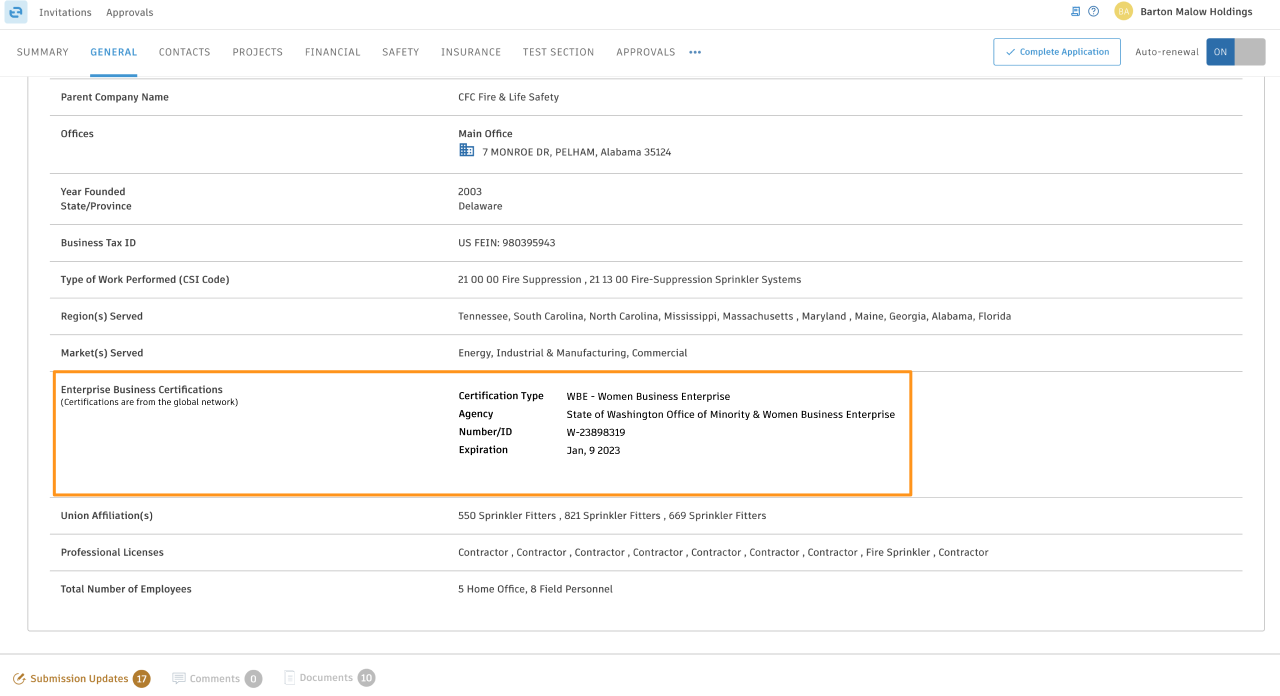 Vendors can update their BuildingConnected company profile with the certificates that they hold. Learn more here. When a vendor updates this information in BuildingConnected at any time or resubmits their prequalification, in the "General" section" for "Enterprise Business Certifications", the certifications in the vendor's profile will match what is in their BuildingConnected company profile.

This synced information is on the global network and provides you with the most up-to-date certificate information for a vendor at all times, even when it is not time for a vendor to resubmit.


What if the certificate information is wrong?
If the certifications appearing on a vendor's profile is incorrect, you can request corrections from the vendor and return the application for resubmission.